The in-person section of the 10th edition of SRFF wrapped with resounding success, Honor Awards, Jury Awards, and Films. Honor Awardees on Opening and Closing Nights, Winning Films make happy filmmakers, Rejoice, Resist: BIPOC Films in West Harlem. Online streaming of the films through May 31.

NEW YORK - April 17, 2023 - PRLog -- SR Socially Relevant™ Film Festival, NY - The 10th-anniversary edition of SRFF opened at the Lincoln Center's Walter Reade Theater, on March 16. The festival gave out Honor Awards to Hollywood Film and TV Producer Gale Anne Hurd; Producer, Film director, Writer, Entrepreneur, and women's health advocate, Tonya Lewis Lee; and Pulitzer and Emmy Award-winning author Robert Schenkkan on opening night, and to award-winning actress, director and women's rights activist, Nicole Ansari-Cox on Closing Night. The Vania Exerjian Honor Award is named after the Festival's Founding Artistic Director Nora Armani's cousin who was the victim of a hate crime, together with her father.

The screening of the documentary, Shabu by Shamira Rafaëlla, and the narrative feature Tnaash, by  Boudy Sfeir followed. A reception marked the 10th anniversary opening night with bubbly and the SRFF 2023 cake.

The Official Selection of documentaries, narrative features, and thematically divided short film blocks screened at Cinema Village March 17-19 competing for the awards categories: Best Narrative Feature, Best Actor and Best Actress, Best Documentary Feature, Best Narrative Short Film, Best Documentary Short Film, Best Script, WFCC (the Women Film Critics Circle award) and the IndiePix Vision Award, where winners were selected by an international jury. Watch the festival tailor here.

"We take pride in showcasing stories of invisible people; be they indigenous, women, belonging to marginalized groups such as LGBTQ. They may be invisible because of their disabilities, because of the stigma of incarceration, their homelessness, their age, or their disease. We take pride in shining the spotlight on films made by dedicated filmmakers who raise awareness of social issues. We feel lucky that our hard work as volunteers is rewarded with the added bonus of learning from these films and meeting wonderful filmmakers who change the world of storytelling.  We would like to thank our generous sponsors and partners without whom we would not have been able to do any of this," said Festival Founding Artistic Director Nora Armani.

Rejoice, Resist: BIPOC Films took place in West Harlem from March 20 to 23. Films screened at MRHS (Morningside Health and Retirement Services), Dear Mama in West Harlem, Maison Française Columbia University, and JCC Harlem. A panel discussion on Diversity and Representation on Screen, and HipHop by Division X highlighted the evening at Dear Mama.

The winning filmmakers were awarded, based on the International Jury's recommendation, on the Closing Awards Night that took place March 23rd at JCC Harlem. The evening was capped with performances by Jazz singer Kim Thomas, the Tatev Jazz Trio, and a reception.

The winners (downloadable at website):
Winner Best Narrative Feature Film - Asphalt by Charlotte Madsen
Jury Special Mention - It's Spring… by Roman Musheghyan
Best Actor - Michael Asmussen - Asphalt
Best Actress - Yara Zakhour - Tnaash
Jury Special Mention for Acting - Andrew Justvig & Brandi Robinson The Anxiety of Laughing
Winner Best Documentary Film - Maya Land: Listening to the Bees by Kata Beilin & Avi Weinstein
Jury Special Mention - SHABU by Shamira Raphaëla
Winner Best Narrative Short - Through the Barricades by Alexandrine Benjamin
Jury Special Mention - Earthshine by Theresa Eschbacher
Winner Documentary Short - After Fred by Rachel Meyrick
Jury Special Mention - This Mortal Plastik by Jess Irish
Winner Best Screenplay - A Place on Earth by Omar S. Hakim
The WFCC Award Winner - Little Bird by Tee Schneider
The IndiePix Vision Award - There Goes the Neighborhood by Ian Philips
The online section of the festival streams on
http://srff.sparqfest.live
through May 31. SRFF 2023 thanks its sponsors and partners. Details can be seen on the festival website (http://www.ratedsrfilms.org).
SRFF
was founded by Actress/ Filmmaker Nora Armani in 2013. SRFF believes in the power of film in raising awareness of social issues and promoting positive social change.
During its first ten years, SRFF has showcased close to
700 films from 40 countries.
A roster of
70 selected films
is on offer, including
narrative and documentary features, and shorts
from 23 countries.
Contact
Marcie Dupont
***@gmail.com
Photos: (Click photo to enlarge)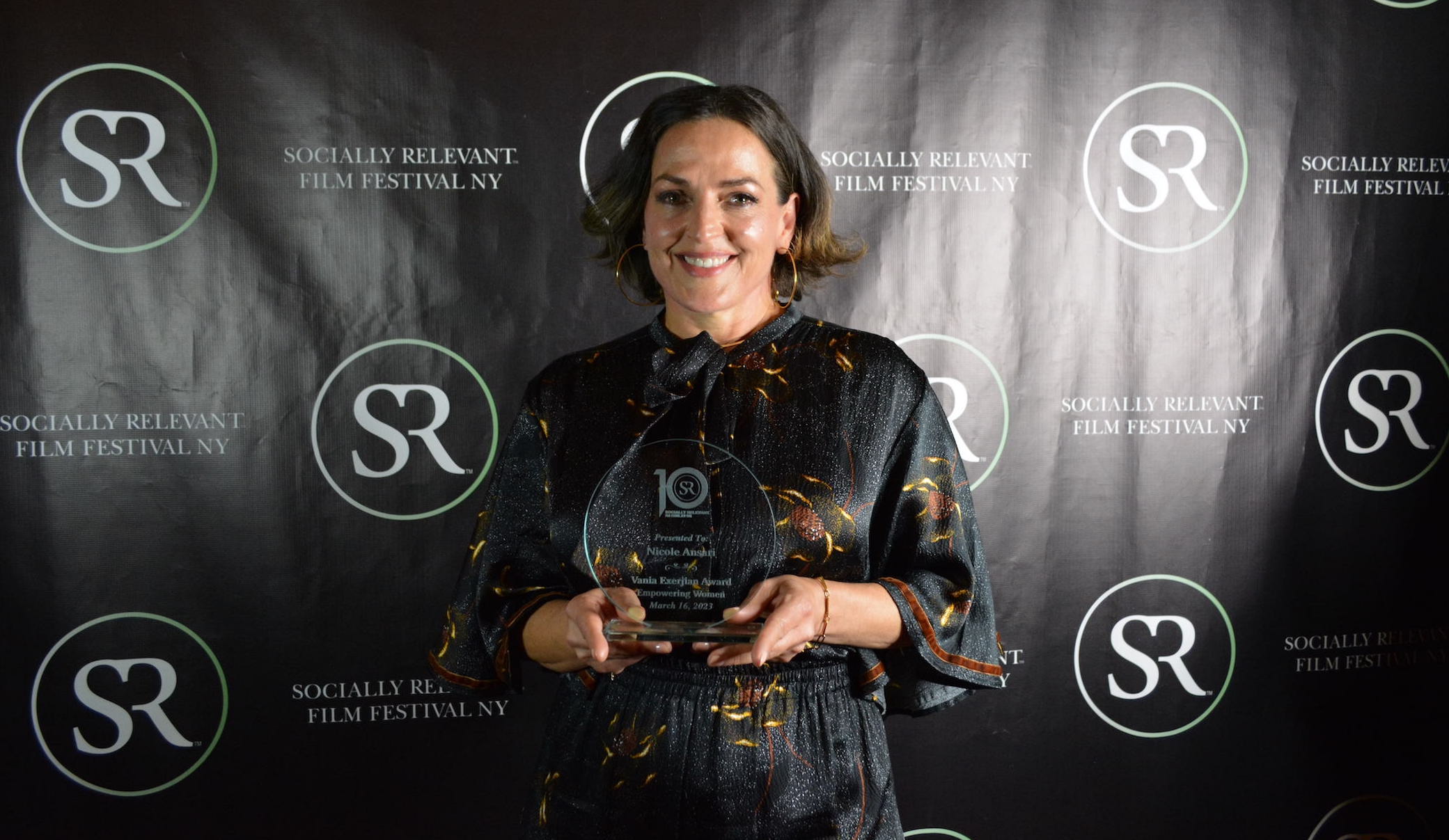 Read Full Story -
SR Socially Relevant™ Film Festival, NY 2023 - 10th Anniversary Celebration - extended online
|
More news from this source
Press release distribution by PRLog