ezW2 software can now import data from QuickBooks IIF file and speeds up tax reporting for more clients with the SSA approved W2 and W3 white printing feature. Download and try this in house tax software with no cost or obligation at halfpricesoft.com

AUSTIN, Texas - Jan. 26, 2023 - PRLog -- With ezW2 software from halfpricesoft, employers and tax professionals can print unlimited W-2 and W-3 forms on white paper, SSA approved(Vendor ID 1335) and eliminates the need for the special red forms. The latest version of ezW2 software also adds the QuickBooks IIF file data import feature, spreadsheet data import feature and batch form printing feature. Last minute W-2 tax preparers can now download ezW2 software from halfpricesoft.com site, and print tax forms in house quickly and inexpensively.

Designed with simplicity in mind, ezW2 software is easy, flexible and reliable. The new improved user-friendly graphic interface shortens the learning curve for the first time non-account users. New users can sample this software risk free before purchasing at http://www.halfpricesoft.com/w2-software-free-download.asp with no cost and no obligation.

"Tax issues are the single most significant set of regulatory burdens for most small firms. We believe W2 software should be simple, reliable and affordable. We hope ezW2 can help employers and HR managers spend less time on preparing tax forms and more time on growing business," explains Dr. Ge, President and Founder of Halfpricesoft.com

ezW2 software saves time and  money for small businesses in the following ways:
Prepare and print forms W2, W3, 1099-nec and 1096.
Supports unlimited W2 payers and recipients
Prints W2 copies on blank paper
Saves time in ordering pre-printed W2 forms.
Saves time by importing data from cvs file
Saves money by eliminating the need to order pre-printed W2 Forms
Saves money on mailing forms to employees
Saves resources by generating PDF W2 forms.
Support PDF printing
Support e-file feature
This W2 application is compatible with Windows 11, 10, 8, 7, XP and other systems. Now even the smallest of businesses can benefit from this easy-to-use w2 filing software.
Other tax software from Halfpricesoft.com includes ez1099 and ezW2Correction.
New customers can make sure ezW2 meets their needs by trying the software risk free. Download and print form instantly
http://www.halfpricesoft.com/w2_software.asp

https://youtu.be/I377lrvcSoQ
Contact
Casey Y
***@halfpricesoft.com
Photos: (Click photo to enlarge)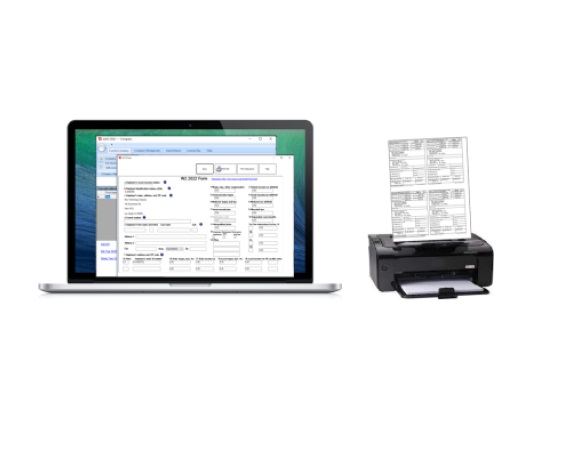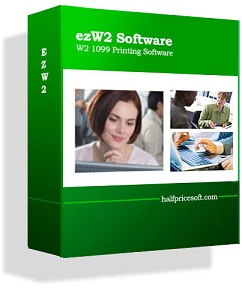 Read Full Story -
QuickBooks Users Can Now Print W2 W3 on White Paper This 2023 Tax Season
|
More news from this source
Press release distribution by PRLog