Big Island coffee farm donates $500 to support Kahalu'u Bay Education Center and its Reef Teach Program.
Holualoa, Hawaii Jan 6, 2023 (Issuewire.com) - Kona Earth, a single-estate, Kona coffee farm in Hawaii, is taking action against the effects of climate change by contributing to local reef preservation. Through their "Care In Every Cup" program with non-profit partner Kohala Center and holiday initiative, "Give a Gift, Save the Bay", Kona Earth has raised funds that will benefit preservation efforts at Kahalu'u Bay. Today, Kona Earth presented the organization with a donation of $500 to support this important cause.
Kona Earth, an eco-conscious business with a commitment to giving back, lauds the Kohala Center's efforts in protecting fragile island ecosystems including its cloud forests, agricultural communities, and coral reefs. In addition, the Big Island-based non-profit provides culturally relevant educational programs to K-12 schools.
In its commitment to environmental conservation, Kona Earth not only provides monetary contributions but also strives to educate and inform customers. Raising awareness, and spreading the word is an essential part of their commitment to the non-profit.
According to Kona Earth owner Joanie Wynn, "It feels wonderful to be able to contribute in our small way to the preservation of Kahalu'u Bay, and to support a local non-profit that does such important work."
Though relatively new to the Kona coffee community, Kona Earth owners Steve and Joanie Wynn hope to make a positive impact on Hawaii's communities. As the business continues to grow, they plan to increase their support of organizations like Kohala Center which are dedicated to improving local island life.
A WORTHY CAUSE
Kahalu'u Bay is a visitor favorite on Hawaii's Big Island. It offers easily accessible snorkeling with a colorful diversity of fish and coral. Since 2007, Kahalu'u Bay Education Center (KBEC) has promoted reef etiquette through its education efforts. Volunteer community stewards participate in the ReefTeach program, informing beachgoers about simple ways they can respectfully engage with the bay and its inhabitants.
As part of the program, KBEC provides free, mineral-based zinc oxide sunscreen in dispensers at the bay. Zinc oxide is one of only two active ingredients approved by the FDA to be considered "safe and effective."
In addition to its preservation and education efforts, KBEC carries out ecological monitoring to protect the bay's important and fragile ecosystem.
The hope is that by mitigating chronic stressors, the ecosystem at Kahalu'u Bay becomes more resilient and can continue to support the community for future generations.
Cynthia Punihaole Kennedy, Director of Kahalu`u Bay Education Center
Commented, "Heartfelt Mahalo to our partner Kona Earth who believes in our vision of Ola Ka ina, Ola Ke Kanaka (Healthy Lands, Healthy People.) Together we can make a difference for our community and our keiki."
ABOUT KONA EARTH
Kona Earth is a family-owned and operated Kona coffee farm on the Big Island of Hawaii. Husband and wife owners Steve and Joanie Wynn oversee every phase of the coffee production process, from picking the cherry to pulping, drying, and small-batch roasting on site. Their single-estate, 100% Kona coffee is shipped whole bean directly from the farm.
Situated at ~2200 feet in elevation on the slopes of the Hualalai volcano, Kona Earth farm's "mauka" climate offers cooler temperatures and ample rainfall. With these ideal growing conditions, the coffee cherry matures slowly, resulting in coffee beans of remarkable size and quality.
Kona Earth also grows cacao, harvesting and processing it for their hand-poured dark chocolate bars made with 75% Kona cacao.
In addition to Kona coffee & chocolate, Kona Earth offers a collection of gifts that include coffee scrubs and soaps, custom Airscape containers, mugs, and hats. All items are sold direct-to-consumers via their online e-commerce store.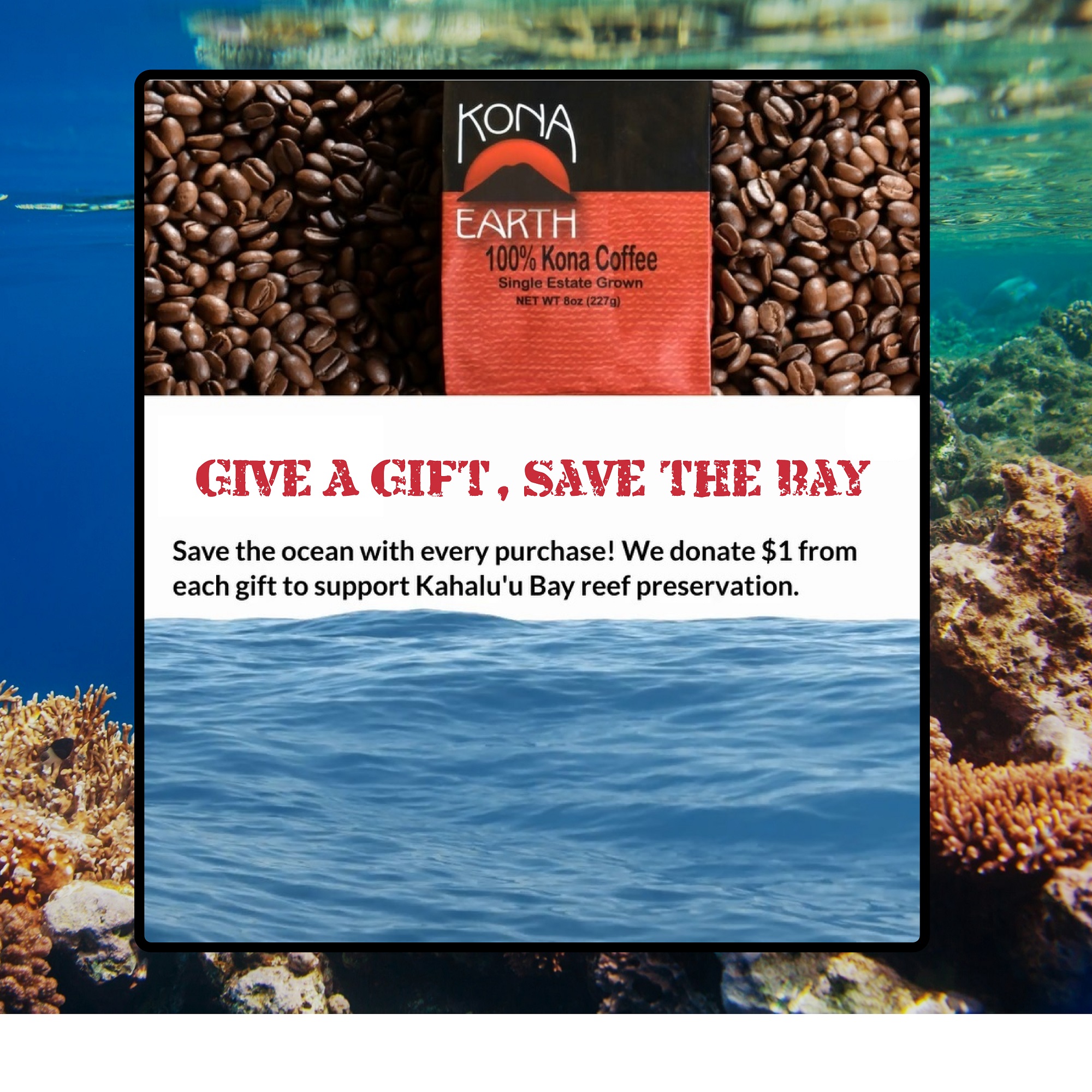 Media Contact
Kona Earth
8084984476
78-1348 Bishop Road
Source :Kona Earth
This article was originally published by IssueWire. Read the original article here.