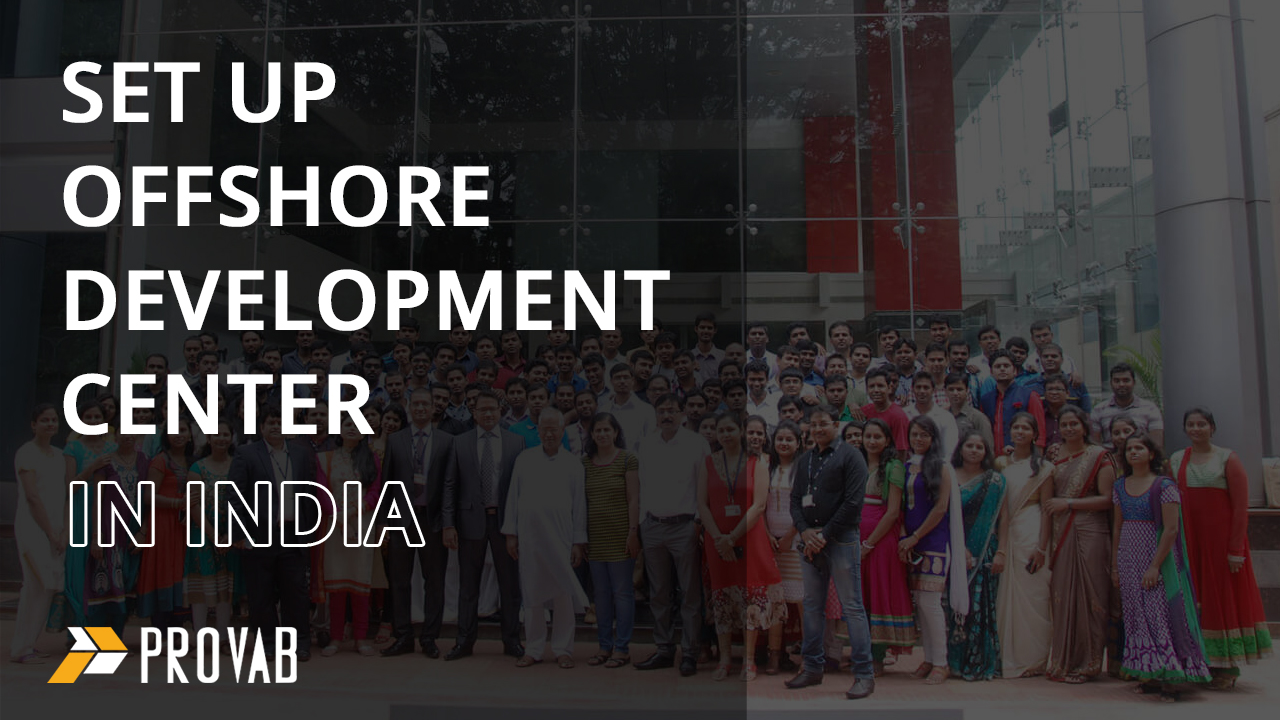 Setup Offshore Development Center
Provab helps global companies to set up offshore software development centers in India. Starting from IT infrastructure and setting up tech teams (dedicated web & mobile app developers), we work closely with customers to keep them ahead of the curve.
A recent market research on the global offshoring came to a conclusion that around 52% of global companies prefer to outsource their IT requirements to India. And this trend is looking to grow at a rate of 5 to 6 percent in near term. 
Given the pace at which IT / ITES demand is growing in the United States and Europe, setting up offshore development center has become a right option for faster scaling and for right cost reasons. By offshoring software development, product development and apps development, companies are able to hire skilled developers in India at a faster pace and with lower resource acquisition cost. 
PROVAB is the leading IT consulting company, headquartered in Bangalore, India. We build on-demand software development teams for global customers. With the power of the top tech talent @PROVAB, our clients design, architect and deliver sophisticated IT products and tech solutions that create lasting value in their business vertical. 
>> Schedule A Free Consultation Today - https://www.provab.com/request-quote.html
At Global Services Location Index™ (GSLI) India is ranked one in terms of magnetism for outsourcing. There are top IT & ITES companies in India, catering to the different requirements of global customers.
Main Advantages of Outsourcing in India
It is well known that the cost of resource acquisition in Western countries like the United States is high. So, when it comes to price and the quality of work, India has a vast pool of talent that is available at any point of time. By shifting their business service to India, companies can leverage cost differences and get their services completed at a lower price and high quality. Hire programmers and set up a dedicated IT team to take the max benefit of outsourcing.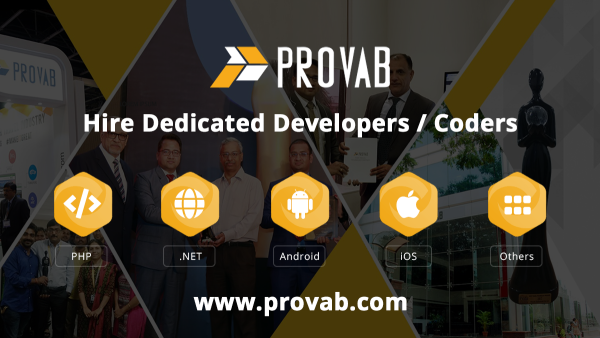 IT Services Outsourced to India - 
1. IT Product Development
3. Booking Extranet
4. eCommerce Solutions
5. Car Rental Software Platforms
6. e-Learning Systems
7. Travel Technology
8. Enterprise Applications
9. OnDemand Apps
10. Customer ERP Systems
11. Healthcare / Telemedicine Apps
12. Application Enhancement
13. IATA Systems 
14. GDS Integration (Amadeus / Galileo / Sabre)
Build Your Offshore Development Center in India with PROVAB
Global companies are understandably concerned about the capability and competence of the developers / testers / experts who will be working on their projects in offshore teams. This is an important factor in outsourcing decisions. With PROVAB as your offshore development partner, you will not have to worry about these.
Process of Hiring Remote Software Teams in India
Facts to be considered to keep a detailed track of your remote web developers in India:
Take Interview: A remote developer is a judge based on how efficiently and timely communication and tasks are handled.
Sign Legal Agreements: Agreement such as NDA (Non-Disclosure Agreement) and other needful as per the client requirements.
Rapid Communication Tools: Remote developers should know how to handle communication software and also project management tools to help clients to see their progress with screen sharing, add tickets, keep track of work, etc.
Define Task for Developer: Assign a project manager to take a regular look at the project, provide reports and updated regularly.
Work Tracking Software: The software would provide a complete detailed report of the working hours, coding, and time is taken. This will both parties to have an idea on the on-going development. 
Over last four quarters, PROVAB has witnessed high demand for remote - 
1 - Full Stack Developers
2 - Dot Net Developers
3 - Java Developers
4 - PHP Developers
5 - Android Developers
6 - Angular Developers
7 - Python Developers
Summing Up
Whether you want to minimize your cost, include advanced technologies towards growing your business, outsourcing to India could be the right step. There are many advantages you can avail, cost benefits you can leverage, timely updates on work, maintenance and round clock support, and technology stack you can bring to the table when you choose to outsource development to India. 
Media Contact
Company Name: Provab Technosoft Pvt. Ltd
Contact Person: Ujjwal Kumar
Email: Send Email
Phone: 08880321321
Address:2nd Floor, Venkatadri IT Park, HP Avenue, Konnappana Agrahara Electronic city Phase 1
City: Bangalore
State: Karnataka
Country: India
Website: https://www.provab.com