Every iHood apparel item is designed for multifunctionality while maintaining the customer's style
Heated apparel has become the go-to outfit for the winter season. This option is preferred to the layering of clothes as the bulk of the material is greatly reduced, which translates to easy movement of the wearer. This invention also creates more luggage space for other clothes required for the exciting outdoor activities that can be engaged in during winter. Individuals, especially winter sports enthusiasts, now have the opportunity to engage in their hobbies or jobs outside their homes despite the temperature. Likewise, heated apparel drastically reduces energy consumption spent in homes that make use of heaters or HVAC systems.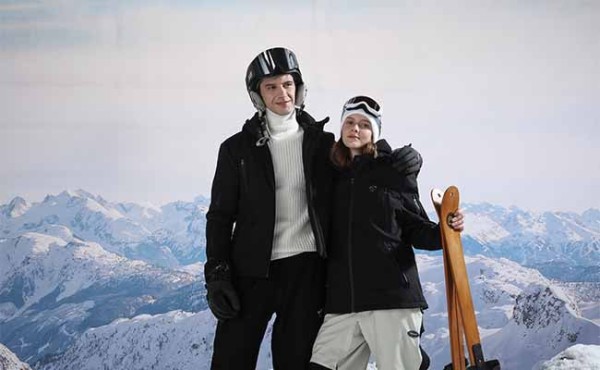 In addition, heated apparel can exist as jackets, vests, footwear, and even gloves. However, to avoid electrocution or ill-fitting outfits, the heated apparel should only be purchased from reputable manufacturers. iHood Inc. is the leading manufacturer of timeless heated apparel for men and women of whatever age.
iHood Inc. has made a name for itself as the world's hottest heated apparel, conducting research on and delivering high-quality, safe, and affordable heated outdoor apparel. The unique apparel company employs its knowledge of material science in the design of its apparel, using waterproof and breathable materials that can be easily washed. iHood's heated apparel and accessories are also recognized for their durability, as they have undergone over fifty ASTM/AACTC tests, thus saving the client extra money spent on replacement down the years.
The company sources world-class raw materials and employs professional designers, along with the use of excellent craftsmanship, to maintain its promise of quality and infinite possibilities. iHood's use of professionals ensures that clients are cozy, warm, and safe when they use their range of heated apparel. Their array of heated apparel possesses outstanding features that set their products apart from other heated apparel manufacturers. Some of these cutting-edge features include;
Multiple discrete zippered pockets
Light-off function
4-in-1 switch to regulate temperature
Faster heating
iHood's quick-selling heated jackets can be purchased on the company's website for $189.99, while the heated vests sell for $139.99. Furthermore, customers are assured of rapid and free shipping to their locations, as well as ease of returns or exchanges. The company's quality inspection just before dispatch ensures that what the customers ordered is exactly what they receive. All iHood apparel and accessories come with a twelve-month guarantee and a thirty-day money-back guarantee.
For more information, please visit www.ihoodwarm.com
About iHood Inc.
iHood Inc. is committed to producing the foremost outdoor and daily heated apparel and accessories using advanced technology. The company is on a mission to keep its customers warm and comfortable when working outdoors, skiing, hiking, or camping in the winter. In its one year of operation, the company has served over twenty thousand clients in over twenty countries around the world.
Media Contact
Company Name: IHood Inc.
Contact Person: Media Relations
Email: Send Email
Phone: +1 (888) 7079090
Country: United States
Website: https://www.ihoodwarm.com/