Sydney, New South Wales Sep 2, 2022 (Issuewire.com) - Sunshine Disabilities and Home Care, a National Disability Insurance Scheme (NDIS) service provider with offices in Sydney and Blacktown, is pleased to deliver its services to NDIS participants around Sydney. We have our support coordinators in almost all the local councils in Sydney.
The goal of Sunshine Disabilities and Home Care, an NDIS provider, is to give NDIS participants the finest health, lifestyle, and other supports so they can achieve the greatest degree of independence.
Sunshine Disabilities and Home Care, invite any family member or friend who needs the help of a reputable NDIS service provider to drop by and take advantage of the high-quality care of their skilled support workers. The following are the services that Sunshine Disabilities and Home Care, offer to participants:
Assistance with household tasks such as cleaning, cooking, and personal care (showering, dressing, etc);
Assist with travel and transport such as driving participants to medical appointments and shopping.
Community participation such as fishing, going to movies, bowling, soccer, planned cruises on Sydney Harbour, etc
Development of life skills
High needs personal activities
Behaviour supports
Community Nursing
Accommodation/Tenancy
Many others
We are experts in providing care for those with mild and moderate disabilities, to those who have complex care needs and require our help.  Whether someone has a permanent or temporary physical impairment or a learning disability, our support workers can help them live to the fullest in the comfort of their own home. 
When you choose Sunshine Disabilities and Home Care, we will offer you a kind and skilled support worker who can help with whatever you require, including lifting and handling.  Our team of support workers can help you maximise your life to the fullest!
###
About Sunshine Disabilities and Home Care,
Sunshine Disabilities and Home Care, is an NDIS-approved Provider located in Sydney and Bankstown areas. We are proud of our staff and our initiatives to always create a better future for children and people with disability by providing what support individuals may need to increase their capacity for independent living.
Our mission is to respect every individual participant and appreciate their independent goals and aspirations, enabling independence, connection, and community and creating a plan that will build the steps towards eventual happiness.
For more information on Sunshine Disabilities and Home Care, please visit our website: https://shdcs.com.au. If you're an NDIS-approved participant, parent, family, carer, or an NDIS provider interested in our services please contact us by phone, chat, email, or visit our office at:
Sunshine Disabilities and Home Care Pty Ltd
Level 2, Suite 207A/30 Campbell Street, Blacktown, NSW 2148
Ph: 1300 112 709
Email:     care@sdhcs.com.au
Website: www.sdhcs.com.au
Media Contacts: Dr. Dickson Simeon/Ralph Okonkwo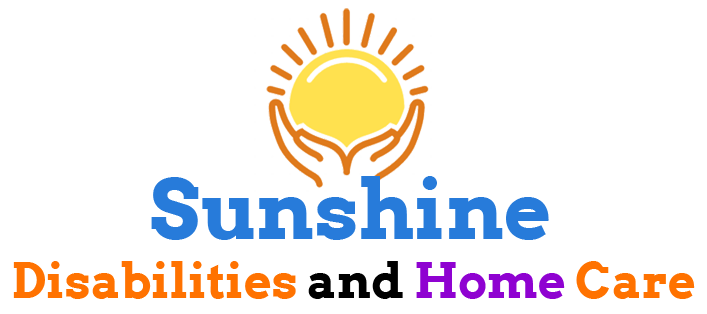 Media Contact
Dr Dickson SIMEON/Ralph Okonkwo
1300112709
Suite 207A/30 Campbell StreetNSW 2148 Blacktown 2148
Source :Sunshine Disabilities & Home Care Pty Ltd
This article was originally published by IssueWire. Read the original article here.