Does Your Core Equity Allocation Need a Quality Low Vol ETF?
May 18, 2022 at 17:16 PM EDT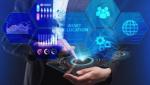 Investing in low volatility stocks is a commonly used defensive strategy for investors who want to participate in some of the market's growth while potentially reducing their downside risk. However, research by FlexShares finds that traditional low volatility strategies may introduce unintended...