Is It Time To Add Fixed Income To Your Portfolio?
March 07, 2022 at 18:11 PM EST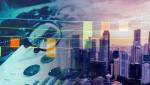 The FlexShares Ready Access Variable Income Fund (RAVI) offers investors varied fixed income exposure in a low-cost, actively managed ETF. RAVI is one of several short-term debt funds aimed at investors who want to preserve capital while wringing out a bit more income than they can get from...