Will the Russian-Ukrainian Conflict Force Changes in ESG?
March 03, 2022 at 10:31 AM EST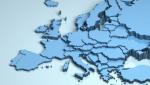 The rise of environmental, social, and governance (ESG) investing brought a new way for investors to think about the capital markets. One development was ESG filters that screened for companies whose business operations didn't include weapons, but is the Russian-Ukrainian conflict changing...