Mental health industry watchdog says the current thrust to increase psychiatric treatment in the U.S., supported by millions of dollars in taxpayer funds comes with risks. Individuals need better informed consent rights for their own protection.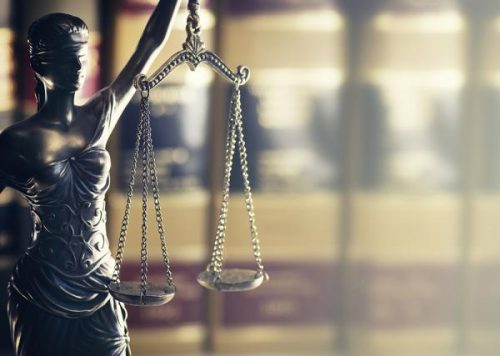 Los Angeles, United States - March 2, 2022 /PressCable/ —
With current pressing global concerns potentially causing fears in the community and a soon to be launched $700 million mental health crisis response in the U.S., the Citizens Commission on Human Rights International says people need to prepare themselves against an increase in coercive psychiatric practices. The mental health industry watchdog reinforces the need for greater informed consent rights and offers its Mental Health Declaration of Human Rights as a guideline.
CCHR, which has been responsible for helping to enact more than 190 worldwide reforms since it was formed in 1969, argues that instead of unwittingly bending to forced treatment and thinly veiled pharmaceutical marketing campaigns, individuals should become better informed of their rights. Jan Eastgate, president of CCHR International says, "Whenever there is chaos in the environment resulting in a massive injection of more mental health funding, there is abuse of such funds and an insistence upon treatments that even the United Nations says have already failed people."
A World Health Organization report released in June 2021 also warned that coercive psychiatric practices "are pervasive and are increasingly used in services in countries around the world, despite the lack of evidence that they offer any benefits, and the significant evidence that they lead to physical and psychological harm and even death."[1]
CCHR has estimated that 63,000 people—one every forty seconds—are committed every month, against their will, to a psychiatric facility.[2]
The right to full-informed consent, includes:
· Scientific/medical tests must confirm any alleged diagnoses of psychiatric disorder and the right to refute any psychiatric diagnoses of mental "illness" that cannot be medically confirmed.
· Full disclosure of all documented risks of any proposed drug or mental "treatment."
· Being advise of all available safe medical treatments
· No person shall be forced to undergo any psychiatric or psychological treatment against his or her will.
· The right to refuse psychiatric drugs documented by international drug regulatory agencies to be harmful or potentially lethal.
· The right to refuse to undergo electroshock treatment or psychosurgery.
· That no man, woman or child, may be denied his or her personal liberty by reason of mental illness, without a fair jury trial by laymen and with proper legal representation.
· That no person shall be admitted to or held in a psychiatric institution, hospital or facility because of their political, religious or cultural or social beliefs and practices.
"CCHR has over 50 years of experience in the mental health industry and knows that without such a declaration and stated rights, abuses in psychiatric diagnosing and forced treatment will continue without restraint," says Eastgate.
The WHO report reinforced this. It points to a series of UN guidelines and Human Rights Council resolutions that have called on countries to tackle the "unlawful or arbitrary institutionalization, overmedication and treatment practices [seen in the field of mental health] that fail to respect… autonomy, will and preferences." People who are subjected to coercive practices report feelings of dehumanization, disempowerment and being disrespected, WHO states.
CCHR's co-founder, the late and eminent Dr. Thomas Szasz, professor of psychiatry emeritus at the State University of New York and Lifetime Fellow of the American Psychiatric Association, believed: "The most important deprivation of human and constitutional rights inflicted upon persons said to be mentally ill is involuntary mental hospitalization…."[3]
In a section dedicated to Prof. Szasz's teachings on CCHR International's website, www.cchrint.org, the psychiatrist's views about forced treatment are addressed:
· "It is dishonest to pretend that caring coercively for the mentally ill invariably helps him, and that abstaining from such coercion is tantamount to 'withholding treatment' from him. Every social policy entails benefits as well as harms. Although our ideas about benefits and harms vary from time to time, all history teaches us to beware of benefactors who deprive their beneficiaries of liberty…. There is neither justification nor need for involuntary psychiatric interventions…."
· Further, "In my view, involuntary hospitalization and the insanity defense ought to be abolished, exactly as slavery was abolished, or the disfranchisement of women was abolished, or the persecution of homosexuals was abolished. Only then could we begin to examine so-called 'mental illnesses' as forms of behavior, like other behaviors."
The WHO report refutes the idea that involuntary detention is necessary under so-called grounds as "dangerousness" or "lack of insight." Or that a person should be involuntarily committed if "at risk of harming themselves or others, or that they need medical treatment to keep them safe," as it says that such practices lead to an "over-emphasis on biomedical treatment options and a general acceptance of coercive practices such as involuntary admission and treatment or seclusion and restraint."
On this, Prof. Szasz is clear: "To be sure some people are dangerous. We in America—especially if we live in the big cities—need hardly be reminded of this painful fact. But in American law, dangerousness is not supposed to be an abstract psychological condition attributed to a person; instead, it is supposed to be an inference drawn from the fact that a person has committed a violent act that is illegal, has been charged with it, tried for it, and found guilty of it. In which case, he should be punished, not 'treated'—in a jail, not in a hospital."[4]
CCHR stresses that individuals simply need to become better informed of their rights and be proactive when seeking help for mental health issues; seek an attorney to help protect those rights, if need be. Individuals first need thorough physical examinations to rule out any underlying undiagnosed physical condition that may be manifesting in so-called psychiatric symptoms. It sees effective medical and complimentary medical treatment as a vital asset to mental health care.
[1] www.cchrint.org/2021/06/11/world-health-organization-new-guidelines-are-vital-to-end-coercive-psychiatric-practices-abuse/, citing: "Guidance on Community Mental Health Services: Promoting Person-Centered and Rights-Based Approaches," World Health Organization, 10 June 2021, p. 8, www.who.int/publications/i/item/9789240025707 (to download report)
[2] www.cchrint.org/2014/10/08/cchr-calls-for-mental-health-declaration-of-human-rights/
[3] www.cchrint.org/about-us/co-founder-dr-thomas-szasz/quotes-on-involuntary-commitment/
[4] www.cchrint.org/about-us/co-founder-dr-thomas-szasz/quotes-on-involuntary-commitment/
Contact Info:
Name: Amber Rauscher
Email: Send Email
Organization: Citizens Commission on Human Rights International
Address: 6616 Sunset Boulevard, Los Angeles, California 90028, United States
Phone: +1-323-467-4242
Website: https://www.cchrint.org
Source: PressCable
Release ID: 89066260