How Do Bitcoin Futures Differ From Other Commodity Futures?
January 26, 2022 at 11:06 AM EST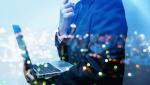 Investors new to the cryptocurrency marketplace, especially bitcoin futures, might be reticent to express their reservations about the market's differentiating features to the traditional commodity futures marketplace. ETF provider ProShares, the progenitor of the first bitcoin futures fund...