More Hawkish Fed – How Would EM React?
January 08, 2022 at 10:00 AM EST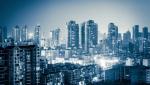 Natalia Gurushina, Chief Economist, Emerging Markets Fixed Income Strategy, Van Eck Associates Corporation The question of the day is how EM central banks – and EM assets – would react to the more hawkish U.S. Federal Reserve. Past experience is encouraging, but tight EM spreads and negative real...