What do you get when you mix God and business marketing? For Colorado Web Impressions, you get success.
(PRUnderground) December 2nd, 2021
Can you mix religion and business? What happens who you add God to digital marketing? Well for business owner Chris Heidlebaugh and CEO of Colorado Web Impressions, it brings "Peace".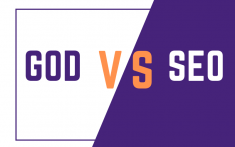 "Every day we work with companies who at one time or another were promised #1 rankings on Google by some fly by night SEO company, but the SEO results never happen. What adds to this growing problem is that so many mom and pop or family small businesses spend all of their hard earned money expecting these results. What happens though is that these unsuspecting people get locked into a long-term contract and end up paying for these elusive results month in and month out, but many times these results never happen. We simply believe in transparency. From showing our honest Colorado SEO prices on our website to providing a 100% no obligation live video showing the web design and SEO issues their facing, we're always flooded with appreciation which we kindly explain that we want people to know we love them, because God first loved us!" Explains Chris.
With the popularity of search engines like Google, Bing and Safari on the rise, and the fall of traditional phonebooks, small businesses everywhere are struggling to find a way to get leads and grow sales. So how does God enter the picture? Chris responds, "as a Christian, I have a duty to honor God in my life which includes my leadership in this company. I feel that if we put God at the center of our daily activities, our relationships are stronger, or families are closer, and we can have peace knowing that we are doing everything we can for our business clients. When you pray for a client, their employees, and their business, you build a relationship that lasts beyond a business transaction… this is eternal!".
So when mixing a business industry like digital marketing that has a lot of negativity surrounding it, with religion, one could wonder how does a company keep the so called "peace"? "Our faith in God is not a business gimmick, it's our business model. The secret for us is to have no secrets. We enjoy sharing through video our web design and SEO processes, we have simple contracts, and all of our clients know we love God. If you think about it, how can you pray for a company and also want them to fail at the same time?" Replied Chris.
About Colorado Web Impressions
Founded in 2006, this Christian focused digital marketing agency has been helping Colorado small businesses succeed online with their services like Colorado SEO, WordPress Web Design, Social Media Marketing, and Digital Branding. Under the leadership of the current owner Chris Heidlebaugh, the Colorado Springs, Colorado company has helped small businesses in nearly 75 different industries throughout the state of Colorado, North America, and the Cayman Islands. To learn more about Colorado Web Impressions call them at 719-419-3935 or visit them at Coloradowebimpressions.com
The post God Vs Business? Colorado Web Impressions Has A Unique Approach To This? first appeared on PRUnderground.
Press Contact
Name: Chris Heidlebaugh

Phone: 719-419-3935

Email: Contact Us

Website: https://coloradowebimpressions.com/
Original Press Release.