Dick Loren, an arbitrary health authority from California, drops the first ever vaccine Christmas album in the interest of mandates, boosters and & unfilthying children.
(PRUnderground) November 30th, 2021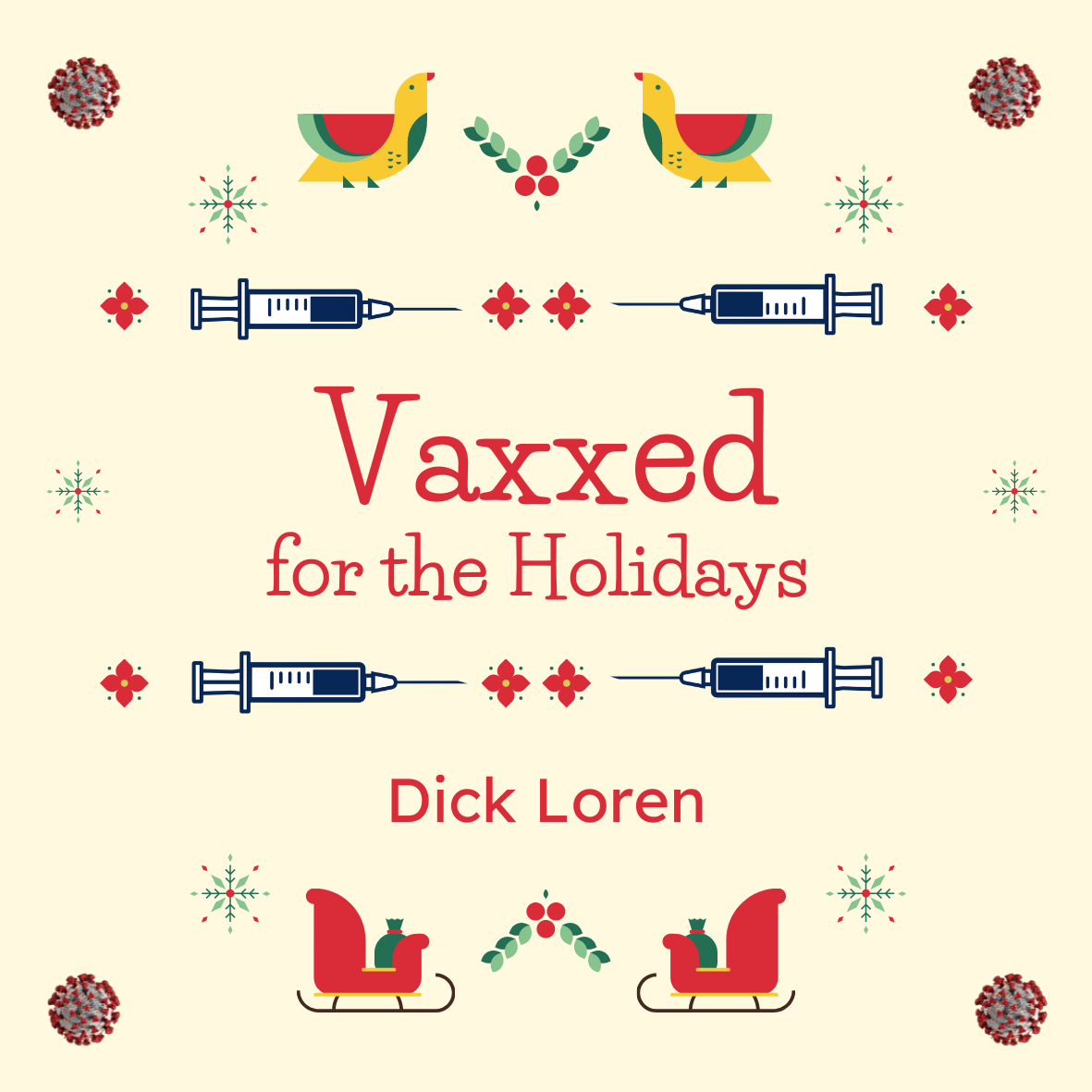 As the holiday season, and all the music that comes with it, has arrived again, Dick Loren, who claims to represent the California Association of Arbitrary Health Authorities (CAAHA), has supplanted the lyrics of holiday classics with those that feature his unwavering support of vaccines and all the topics that come with it.
Loren is an offbeat and, almost certainly, satirical character whose support of vaccines, vaccine mandates and even the vaccination of plant life has most frequently been seen on his @heydickloren Twitter feed.
"Vaxxed for the Holidays" is a festive collection of vaccine merriment that exists in two forms: a three-song EP available on all music platforms, and a secret collection of two 'unreleased booster tracks.'
"Once people have completed their initial vaccine music schedule, I have incentivized those consumers with extra protection via booster tracks made available at warp speed," explains Loren. "This is all in the name of compliance so as to achieve melody immunity. I could also use the friends."
While no record of Loren exists prior to 2019, that year also featured his first foray into music with his holiday single "Twelve Days of Vaccines," a song that has been rewritten to incorporate Covid-19's vaccine offerings for this latest release.
In his first music video for the album, "Vaccine Claus is Coming to Town," Dick Loren can be seen continually pursuing a young boy referred to as "Filthy Jon Stuart" in hopes of immunizing him.
"As we know, the science says that unvaccinated children are filthy creatures," points out Loren. "And if Santa can bring these little boys and girls protection in lieu of material goods, then a vaccine will be more fulfilling than any pony, Nintendo, ball in a cup, or whatever these kids enjoy."
While actual public health officials may soon have their hands full with a new strain of Covid, Dick Loren hopes to build protection through his melodic variants.
Tracklist:
O Holy Vaccine
Twelve Days of Vaccine (Covid Remix)
O Rushed Vaccine ["O Christmas Tree" variant]
Secret Booster Tracks:
Vaccine Claus is Coming to Town
Have Yourself a Mandate Little Christmas
About Dick Loren:
Dick Loren has been a member of the (unverified) California Association of Arbitrary Health Authorities for several years. Sporting no medical degree or job experience and residing in an abandoned Airbnb from an undisclosed location, Loren's reasoning has been at the forefront of mandatory vaccine legislation, lockdowns and vaccine passports, most famous of which being New York's Excelsior Pass, as Loren closes every communication with #excelsior and therefore takes credit. Vaxxed for the Holidays is available on such musical outlets as Spotify, Youtube Music, Amazon, and Apple Music. For more on Dick Loren, visit @heydickloren on social media or stay tuned to his upcoming heydickloren.com website.
The post 'Arbitrary Health Authority' Dick Loren Releases First Ever Vaccine Christmas Album first appeared on PRUnderground.
Press Contact
Name: Dick Loren

Phone: 845-428-9249

Email: Contact Us
Original Press Release.