There are many talented musical artists, but many don't have the chance to express their creative abilities. Who's Mic Is It Showcase provides a platform where upcoming artists get a shot at fame by performing in front of an audience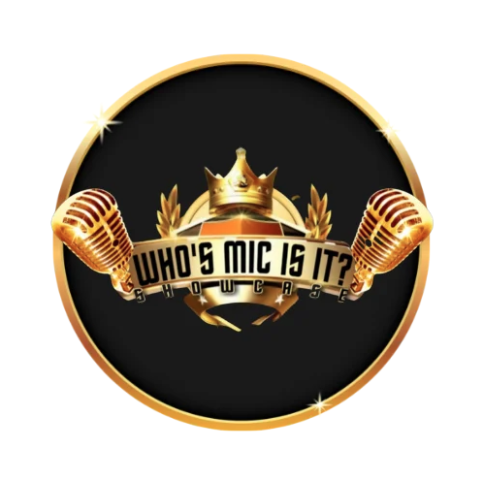 No Days Off Entertainment announces their music festival on November 27, 2021, January 29, 2022, and February 26, 2022, the event is Now and Then New York City. The event's purpose is to allow talented upcoming artists to express their talent by performing in front of an audience. As a result, many artists will be discovered, giving them the opportunity to take their careers to the next level.
Back in the day, talented artists were discovered during performances and events where they showcased their talent to a live audience. But with the advent of the internet, social media, and music streaming platforms, the entire game has changed. Now, anyone can make music, upload it, and get attention without doing any further work.
Who's Mic Is It Showcase wants to bring back the good old days when music is about talent, performance, artistic expression, and the ability to entertain audiences. Artists will also get the chance to start building their fanbase and followers, which can help them to rise quickly in their careers. Artists will also get their profile featured in the Who's Mic Is It Showcase magazine and on the company's website.
Tickets are available for those who want to enjoy and have a good time at this musical festival. No Days Off Entertainment has many talented artists on their lists, and they guarantee this event will be one in town. They are already planning to expand it to several other areas and states to give more people the chance to perform and get the opportunity to kickstart their career and begin their journey to national and international fame and fortune. Music artists, vendors, and dancers can sign up to get information for their upcoming events.
For more information, please visit http://www.whosmicisitshowcase.com/.
About No Days Off Entertainment
No Days Off Entertainment started as a recording studio and, in 2017, became a record label. They are committed to developing raw talent and allowing them to showcase their talent, build their fanbase, and begin their journey to fame.
Media Contact
Who's Mic Is It Showcase
Email: whosmicisitshowcase@gmail.com
Website: www.whosmicisitshowcase.com
Youtube: https://www.youtube.com/channel/UCdc8P1vAus8GbqOp4HeoPqw
Social Media Pages
Instagram https://instagram.com/whosmicisitshowcase?utm_medium=copy_link
Facebook: https://www.facebook.com/whosmicisitshowcase
Media Contact
Company Name: No Days Off Entertainment | Who's Mic Is It Showcase
Contact Person: Media Relations
Email: Send Email
City: New York City
State: New York
Country: United States
Website: www.whosmicisitshowcase.com