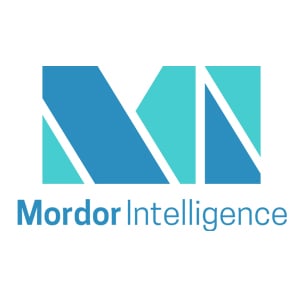 Mordor Intelligence
The global automotive electro-hydraulic power steering system market is segmented by vehicle type and geography. The commercial vehicle segment held the largest market share in 2018, accounting for nearly 75% of the market.
Electro Hydraulic Power Steering Market Overview
The global electro-hydraulic power steering market is anticipated to register a CAGR of over 8% during the forecast period (2020-2025). Electro-hydraulic hybrid systems allow conventional hydraulic steering to run without the need of an engine-driven hydraulic pump. The hydraulic pressure instead is supplied by an electric motor pump unit that does not draw power from the engine. This concept is particularly helpful in vehicles that utilize conventional hydraulic steering as a basic technology but are also offered for hybrid-electric vehicle variants. Many auto manufactures and OEMs, such as Bosch, Nexteer, Ford, Nissan, etc., are increasingly researching and adopting EPS in their upcoming vehicles, which may deter the growth of electro-hydraulic systems.
Download free sample here – Electro Hydraulic Power Steering Market
Electro Hydraulic Power Steering Market - Geographical Overview
India is a huge market for vehicles, such as heavy trucks, construction machinery, and agricultural machinery. Electro-hydraulic power steering systems are employed in the majority of these vehicles within the country. A hydraulic power-assist steering system proposed by Tata Motors from India features a magnetic clutch between the engine and steering pump so that the pump could work only on-demand, which reduces energy consumption. This simple strategy is now being implemented in heavy-duty vehicles.
Check our other latest reports on –
Key Highlights of the Electro Hydraulic Power Steering Market
EHPS offers more fuel savings than an HPS system, which transitions to great cost benefits for commercial vehicle owners. For instance, an EHPS product from TRW has achieved fuel savings of 0.2 L/100 km, as compared to a conventional HPS system. EHPS system also has a significantly higher rack load than an HPS system.
Some of the major players dominating the global market are JTEKT Corporation, Nexteer Automotive Group Ltd, ZF Friedrichshafen AG, NSK Ltd, and Robert Bosch GmbH. The top 5 players hold almost 75% of the market as of 2019.
Related Reports and Links
List of Key Players in the Electro Hydraulic Power Steering Market
JTEKT Corporation
Nexteer Automotive
NSK Ltd
Robert Bosch GmbH
ZF Friedrichshafen AG
Showa Group
Danfoss
Continental AG
thyssenkrupp AG
Mando Corporation
*List Not Exhaustive 
Mordor Intelligence has segmented the global electro hydraulic power steering market on the basis of component type, vehicle type, and geography:
Component Type (Market Size & Forecast based on Revenue (USD million), 2018-2026)

Steering Motors
Sensors
Others

Vehicle Type (Market Size & Forecast based on Revenue (USD million), 2018-2026)

Passenger Vehicles
Commercial Vehicles

Geography (Market Size & Forecast based on Revenue (USD million), 2018-2026)

Asia-Pacific

China
India
Japan
Rest of Asia-Pacific

North America

United States
Canada
Rest of North America

Europe

Germany
United Kingdom
France
Rest of Europe

Rest of the World

Brazil
South Africa
United Arab Emirates
Others
About Mordor Intelligence
Mordor Intelligence is a market intelligence and advisory firm. Our mission is to map complex business ecosystems across the globe to better predict butterfly effects. To date, we have partnered with 4000+ enterprises across 20 industries, to deliver precise data and actionable insights in over 6000 projects. Our domain-specific teams of research experts continuously track markets, enabling our clients to gain a competitive edge through high-quality market intelligence.
We offer fully tailored intelligence solutions to meet the unique business requirements of any organization. Our deep industry expertise coupled with cross-functional analyst teams ensures we can support the intelligence requirements of even the most specific of business problems.
Media Contact
Company Name: Mordor Intelligence Private Limited
Contact Person: Sai Teja
Email: Send Email
Phone: +1 617-765-2493
Address:5th Floor, Rajapushpa Summit, Nanakramguda Rd, Financial District, Gachibowli
City: Hyderabad
State: Telangana 500008
Country: India
Website: https://www.mordorintelligence.com/industry-reports/electro-hydraulic-power-steering-market?utm_source=press-release&utm_medium=Outbound&utm_campaign=52804&utm_id=AB_Newswire&utm_content=PR1