The Portuguese real estate company was recognized in 5 different categories including Real Estate Agency Single Office for Portugal and Real Estate Agency Marketing for Portugal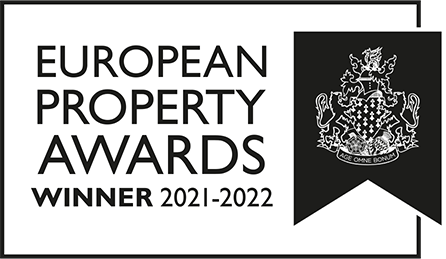 November 23, 2021 —
Ideal Homes Portugal is delighted to announce that it has been honored in five different categories of the 2021 European Property Awards. The Portuguese real estate company received the highest possible accolades in the categories of Real Estate Agency Single Office for Portugal, Real Estate Agency Marketing for Portugal, Real Estate Lettings Agent for Portugal, Real Estate Agent for Portugal -Sasha Sharlpey, and Real Estate Agent for Portugal - Chris White.
Every year, the European Property Awards recognizes the top-performing real estate companies in Europe, honoring their sterling work ethic, and dedication towards helping their customers find and secure ideal properties. This year, the names of which awardees emerged 5* winners in the various categories will be announced in December.
Ideal Homes Portugal says they are delighted as well as elated to have received such recognition, adding that it feels great to know that all their efforts and commitment to offering the best service have not gone unnoticed.
The Portuguese real estate company describes itself as a friendly and professional real estate company in the Algarve, on hand to guide customers through the process of buying their dream home in Portugal.
"We pride ourselves in offering a friendly, personal service and since we want your experience with us to be as pleasant as possible, we put in the time and effort to research and handpick the right property for you."
Established in 2012, Ideal Homes Portugal quickly rose through the ranks to become the leading Real Estate Services firm in the Algarve due to its Founders knowledge and expertise in the area, having worked for several years in the International Property sector, both in Portugal as well as the rest of the World.
The company insists that through its ten years of experience in the Portuguese real estate market, it has been able to create strong links and form deep meaningful mutually beneficial relationships with other agents and property owners in the Algarve; ensuring that it has a vast network of professional scouts and multiple information channels, making it the best bet in finding the perfect property in Portugal.
The company also boasts of a dedicated team of friendly and experienced staff, committed to offering sterling customer service, and willing to go the extra mile in ensuring customers are happy and satisfied with the options presented to them.
###
For more information, please contact:
Contact Info:
Name: Angela Worrall
Email: Send Email
Organization: Ideal Homes Portugal
Website: http://www.idealhomesportugal.com
Video URL: https://www.youtube.com/channel/UCBEUMTk8PRkGNTWOrsFZ7wA
Release ID: 89054226