The author believes success is fulfilling our purpose while helping others on their journey
(PRUnderground) November 22nd, 2021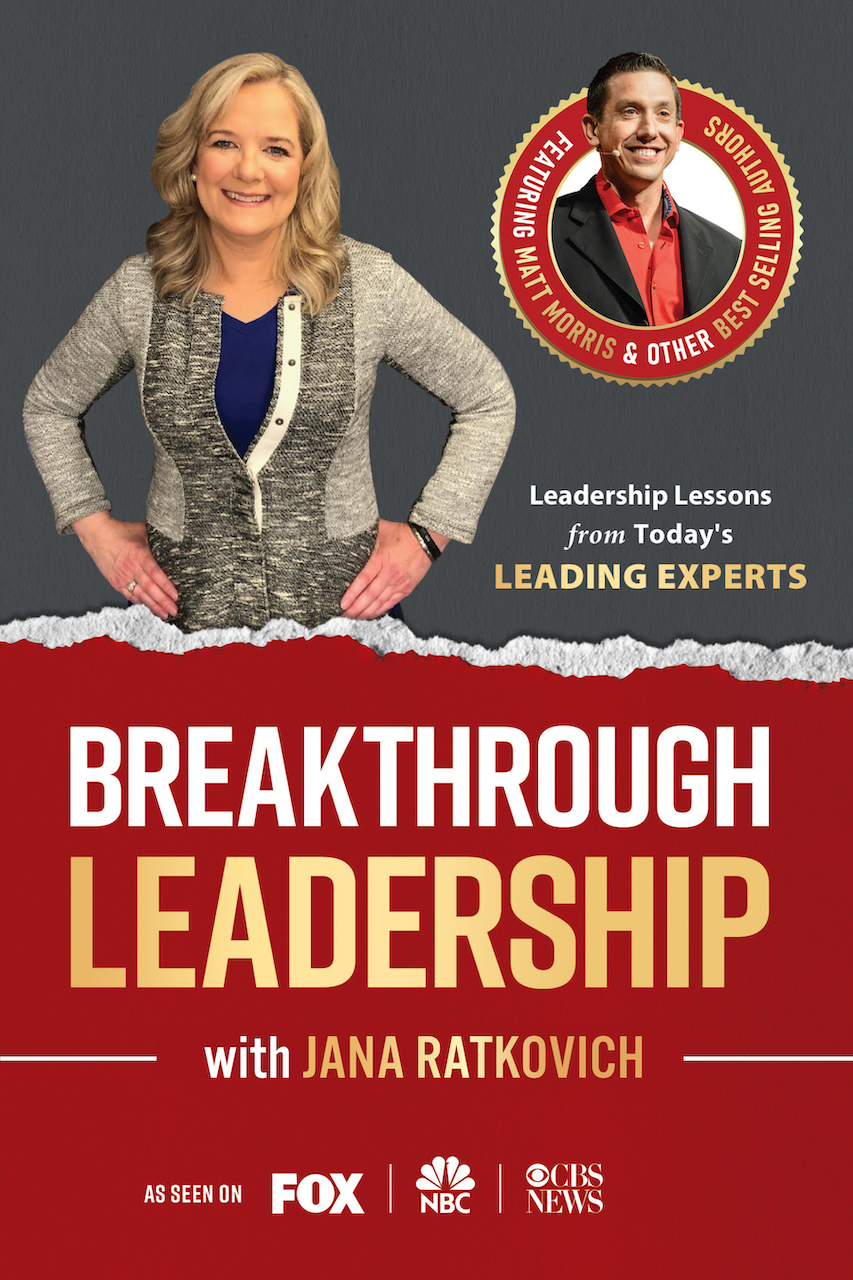 We've all heard the phrase that leaders aren't born, they are made. The stories in the pages of Breakthrough Leadership with Jana Ratkovich (now available on Amazon) will testify to this adage by illustrating the author's various experiences that molded and created the leader within her.
Jana Ratkovich was born and raised in Minnesota. She underwent a transformation, from being a shy kid to a hard-working, dedicated single mom, and now, on her way to becoming a published author. She has a passion for helping others and is always willing to lend a helping hand. She loves traveling, being out in nature and seeing wildlife, walking, hiking, and her new favorite, kayaking, especially in the fall. Her mission is to inspire others to become their best selves by stepping out of their comfort zone. If she can do it, so can you. She explains how by creating other leaders, one demonstrates their ability to be a good leader: "I believe a great leader creates other leaders by encouraging and teaching them to become their best selves, not by holding them back."
Ratkovich explains how, growing up being extremely shy, she had to step out of her comfort zone in order to grow. But how does one do that? Breaking barriers that have been up for so long is not an easy task. For Ratkovich, giving is receiving. By encouraging others, we ourselves become encouraged.
"Sometimes, all we need is just a little nudge or the right person to believe in us, to give us the confidence to prove to ourselves that we have what it takes and to push us out of our comfort zone and help us become the best version of ourselves," says Ratkovich.
Breakthrough Leadership with Jana Ratkovich is a book that everyone must read because we are all called to leadership in some form or another. Ratkovich's experiences and life lessons are guaranteed to equip her readers with the right information so that they can become the leaders of tomorrow.
Kelly Ahola, ELCA Pastor Serving Interim at Peace Lutheran Churches, explains how Ratkovich is a role model to many: "I met Jana when her son was still young, and she handled the pressure of being a single mom with such grace. She is such a hard worker. Jana always had time to be kind to others and make a positive, encouraging presence to those who know her. As the years have gone on, I have seen her grieve and care for her parents as they aged. No matter what life seems to throw her way, Jana's energy and determination can overcome it with the help of her faith. She is a great model for others and an inspiration."
Sandy Callen, Senior IT Support Specialist at Feed My Starving Children, speaks of how Ratkovich is focused and dedicated to her work: "Jana is a strong, decisive, and independent woman, dedicated to her work and relationships. We first met as co-workers in 2010; I quickly learned she had a keen eye for seeing what needs to be done and learned that she's a doer, not one to wait around for others to take action! Jana has a sharp mind for identifying and solving problems, and she meets a challenge with tenacity and follows through. We began as co-workers and became solid friends, so over the years, we've been through life events together—kids' milestones, loss of our parents, job changes—and the same qualities I've seen in her work have brought her through stressful and difficult times as well. She is a woman of fortitude and strength, who is supportive, generous, and fiercely loyal to those close to her. I'm honored to be one of those people."
Breakthrough Leadership with Jana Ratkovich is now for sale on Amazon.
About Success Publishing, LLC
Since 2013, Success Publishing transforms new authors into expert authorities in 60 days, severely reducing the time, effort, and expense of traditional publishing. There simply is no other tool that expresses your message better than your own book.
The post New Book by Jana Ratkovich Will Teach You Important Life Lessons first appeared on PRUnderground.
Press Contact
Name: Steve Moreland

Phone: 903-312-9166

Email: Contact Us

Website: https://successpublishing.com/
Original Press Release.