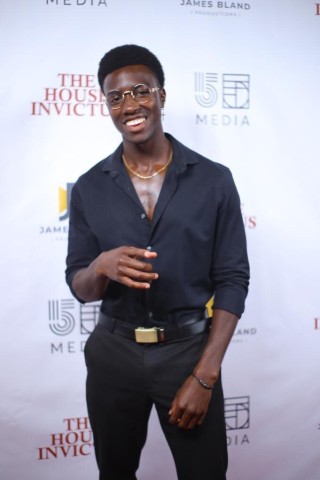 MAKING FILM HISTORY: Actor Ezekiel Ajeigbe makes history with his latest role in Kickin Knowledge being the first ever Black Owned Feature Film created that's been made into an NFT.
Ezekiel Ajeigbe is an actor, model and producer in the famed Hollywood entertainment industry. Ajeigbe is originally from Texas, of Nigerian descent and has moved to the heart of the entertainment industry in LA pursuing a professional career in entertainment. Ezekiel has had major success in the industry and has starred in many films and TV-Shows. He is primarily known for his roles in popular award winning film productions including Seal Team, Dynasty and Bigger. Ezekiel has just made his mark again in the film industry as he co stars in the film Kickin Knowledge. More info confirmed below.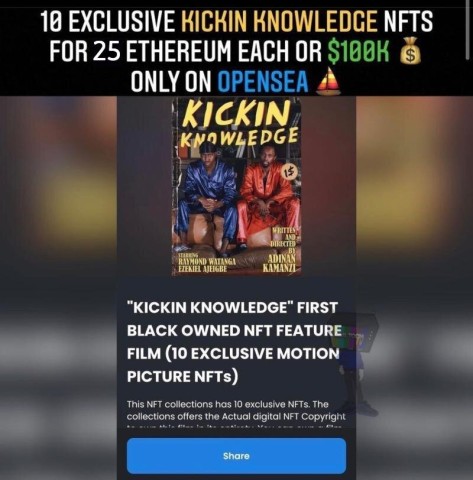 KICKIN KNOWLEDGE FEATURE FILM MAKES HISTORY AS NTF!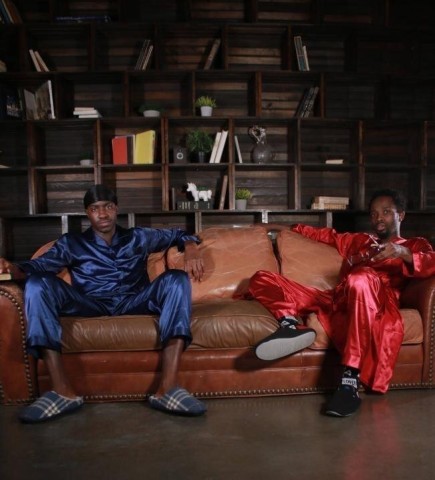 Its confirmed, Kickin Knowledge film has made history being the first black owned feature film made into as an NFT.
The film is about Two cousins Zain and Ali who share philosophical conversations over breakfast on different topics including failure, comfort zones, humanity being better creators or destroyers, and love existing without hate or jealousy. 
KICKIN KNOWLEDGE is starring Raymond Watanga and Ezekiel Ajeigbe.
Writer and Director: Adrian Kamanzi
Executive Producer: Rocky Ramsey
Production Companies:
The Kamanzi Company
STRYTLRS Production Co.
Roughneck Film Producing
Dream World Productions
OFFICIAL NFT LINKS: https://kickinknowledge-film.com/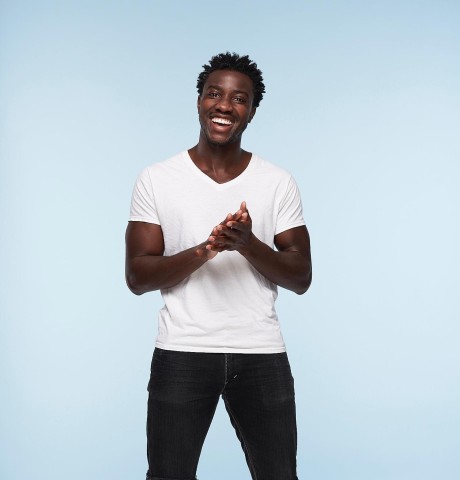 ACTOR EZEKIEL AJEIGBE TALKS ABOUT FILMING IN THE FILM KICKIN KNOWLEDGE 
"Personally, this was one of the most challenging films I've had to tackle. With no rehearsal, so much dialogue, and being slammed with auditions during the height of pilot season, Ray and I really had to be on our toes to film this in 7 days or less. Despite that, the set environment was never stressful, but rather it was always calm and easy going. Overall, the film has a handful of real life messages that aren't always discussed amongst people which is what drew me into wanting to be a part of the project in the first place." - Ezekiel Ajeigbe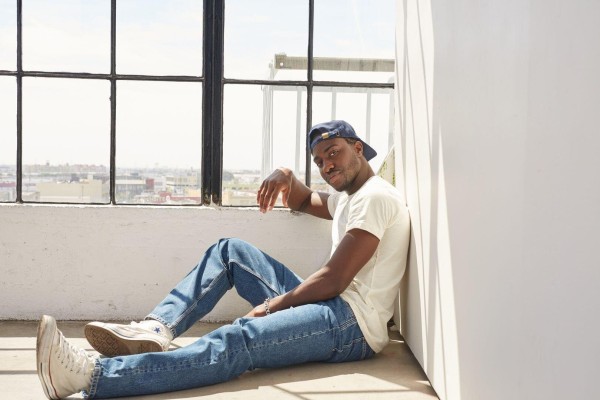 FOLLOW ACTOR EZEKIEL AJEIGBE ON SOCIAL MEDIA & OFFICIAL FILM LINK: 
https://www.ezekielajeigbe.com/
https://www.instagram.com/iam_ezekiel_ajeigbe/
https://kickinknowledge-film.com/
Media Contact
Company Name: KICKIN KNOWLEDGE
Contact Person: EZEKIEL AJEIGBE
Email: Send Email
Country: United States
Website: https://kickinknowledge-film.com