Seedlip, AVEC, Fever Tree, Mingle Mocktails, and Tost Beverages and Mixers Among the Brands Baldor Clients Will Be Able to Offer Diners Something Fun With or Without the Booze
(PRUnderground) November 22nd, 2021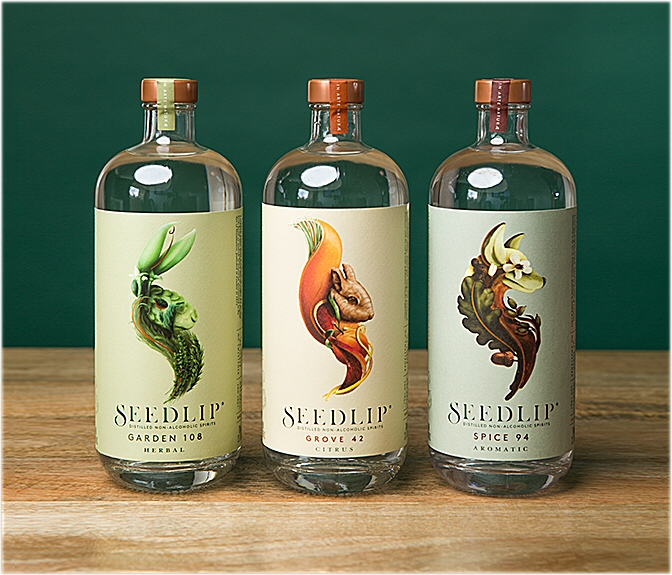 Baldor Specialty Foods, one of the largest importers and distributors of fresh produce and specialty foods in the Northeast and Mid-Atlantic regions, announced today it is expanding its bar and beverage offerings to include increasingly popular no and low alcohol drink options.
The new additions, including Seedlip distilled non-alcoholic craft spirits and AVEC all-natural, low-sugar cocktail mixers, reflect a growing health-driven consumer trend to enjoy social drinking without the side effects caused by alcohol. These premium mocktails and mixers allow customers to blend in and celebrate with their friends while still having a substantive beverage experience.
"Now everyone can enjoy a finely crafted drink at dinner or a social gathering, even those who are taking a break from alcohol," said Lars Dahlhaus, a no-and-low alcohol category expert and Retail Market Specialist at Baldor Specialty Food. "Baldor has curated the most noteworthy brands in this emerging space and are proud to offer these N-and-L alcohol lines to our top restaurant and foodservice clients."
Starting today, Baldor Specialty Foods will distribute no-and-low alcohol selections from:
Seedlip:

distilled non-alcoholic spirits, from a pioneer in the N+L alcohol craft spirits space.

AVEC

: a newer brand of premium, low sugar mixers made with real juice, real fruit, and all-natural ingredients.

Fever Tree

: naturally sourced mixers featuring ingredients from around the world and no artificial flavorings or sweeteners.

Mingle Mocktails

: Clean crafted, gluten-free, low calorie, sparkling mocktails.

Tost:

a refreshingly dry sparkling beverage that comes in white and Rose.
"Baldor continues to be ahead of the curve and will have the country's top-shelf choices for our restaurant clients in the no and low alcohol space," says Baldor's Senior VP of Sales, Marketing and Merchandising, Benjamin Walker. "Our new line of No- and-Low Alcohol drinks and mixers means everyone can have an elevated beverage experience – during the holidays, Dry January, when serving as a designated driver, or simply when they don't feel like drinking alcohol."
In addition to these drinks and mixers, Baldor also plans to offer several new bar accessories including paper straws and an array of new, naturally sourced bitters.
To learn more about Baldor's No-and-Low Alcohol offerings visit:
About Baldor Specialty Foods
Baldor Specialty Foods is one of the largest importers and distributors of fresh produce and specialty foods in Northeast and Mid-Atlantic regions. Beginning as Balducci's fruit stand in Greenwich Village in 1946, Baldor maintains its original promise – curate and deliver the best and freshest foods in the world. Baldor seeks to provide great specialty foods and logistics that give their customers an edge.
To learn more, go to www.baldorfood.com.
The post Baldor Specialty Foods Offers New Category of Premium No & Low Alcohol Beverages to Top Restaurants Just in Time for the Holidays first appeared on PRUnderground.
Press Contact
Name: Lynn Munroe

Phone: 845-548-1211

Email: Contact Us

Website: http://www.baldorfood.com
Original Press Release.