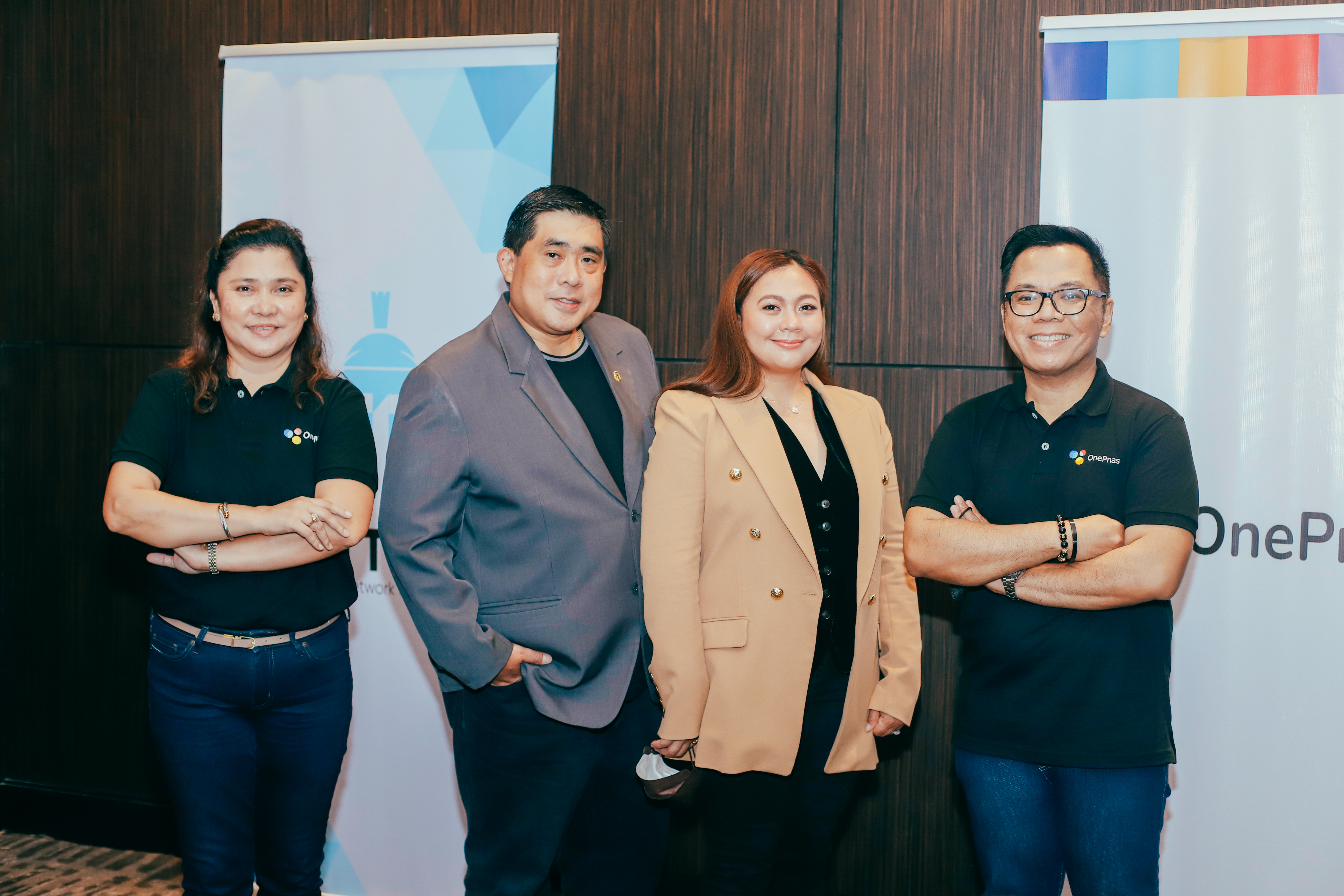 Chairman Johnny Gaw Yu (2nd from left) with Titan Directors.
The signing of the MOU with OnePnas Shops' logistics and payment gateway partners is the final piece in what has been a very busy year for Titan Business Network Solutions, Inc., with its Chairman Johnny Gaw Yu even being named as 2021 Outstanding Filipino Luminary.
OnePnas Shop's launch slated for the first quarter of 2022 signifies an optimistic future not only for Titan but for Filipinos all over the Philippines.
Poverty and unemployment have afflicted Filipinos for a long time, with these conditions being some of the main causes for Filipinos to leave their families behind in search of a better life overseas. With its launch, Titan hopes that OnePnas Shop will provide people with the opportunity to work from home, allowing Filipinos to work from their computers and have a stable income. OnePnas Shop will provide Filipinos with the chance to be merchants or vendors selling their products in a marketplace without having to worry about renting space at a mall or bazaar.
"We want people to be able to give employment [opportunities] not just for themselves but for others," said Johnny Yu when asked about the project. With OnePnas Shop, Filipinos will have a chance to open up their own shop selling goods or services in just a few clicks.
OnePnas Shop's goal of bridging business to online transactions is well on its way with big companies such as Dragonpay, Paymongo, BUX, XDE Logistics, Flying High Express, and JCS Logistics already on board. The signing of the MOU with these companies signifies a large undertaking for Titan but one that they believe will be successful.
OnePnas Shop is all set to launch in the first quarter of 2022 and will help Filipinos achieve financial independence as entrepreneurs. Johnny Gaw Yu believes he has now given legitimacy to OnePnas Shop's business model, which he says is beneficial to both the consumers and merchants alike.
"Our goal is to keep our promise," Johnny Gaw Yu stated in an interview after the signing of MOU's on November 12, 2021 at Seda Hotel. "We're setting a standard and we will deliver."
For more information on OnePnas Shop's early vendor onboarding, they may be reached through onepnasshop@gmail.com
Media Contact
Company Name: JGY Communications Group
Contact Person: Mylene Cruz
Email: Send Email
Phone: 0277954081
City: Quezon City
Country: Philippines
Website: www.johnnygawyu.info