Book Six of The Russian Agents series is now available on Amazon.
(PRUnderground) November 19th, 2021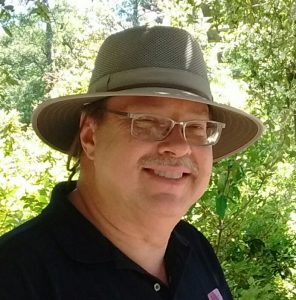 Author Ted Halstead announced the release of his latest book in his best-selling series "The Russian Agents." In the book China Invades Taiwan, China launches an attack on Taiwan, and America responds. But how far will the US go to keep Taiwan out of Beijing's control? America will have to use its bases in Japan. Will Japan be ready for involvement in combat for the first time since WWII? If nuclear war does break out between the US and China, will Russia be able to stay on the sidelines? This time, even Russia's most capable agents might not be able to save their country from disaster.
The series is based on Russian agents traveling the globe in support of Russian security objectives. "Sometimes Russia's interests coincide with those of other countries like America. Sometimes they don't. Either way, the Russian agents will follow their orders, wherever they lead."
Books in the series include:
The Second Korean War (The Russian Agents Book 1)
The Saudi-Iranian War (The Russian Agents Book 2)
The End of America's War in Afghanistan (The Russian Agents Book 3)
The End of Russia's War in Ukraine (The Russian Agents Book 4)
The Second Chinese Revolution (The Russian Agents Book 5)
China Invades Taiwan (The Russian Agents Book 6)
Ted Halstead served twenty-five years in the State Department as a Foreign Service Officer, most of it overseas, and was promoted to the Senior Foreign Service after his second tour at US Embassy Riyadh. His tours included four years at US Embassy Seoul and two years at the East Asia Pacific Bureau in DC. He is a National War College graduate and served for three years at a regional US military headquarters. You can see his books at https://www.amazon.com/Ted-Halstead/e/B07BBVRLQX
About Snickslist.com
Snickslist has been helping indie authors promote their books since 2009. They provide free and paid book promotional services as well as a writing industry services directory.
The post Author Ted Halstead Releases Latest Thriller Novel first appeared on PRUnderground.
Press Contact
Name: Ted Halstead

Phone: 9193021985

Email: Contact Us
Original Press Release.