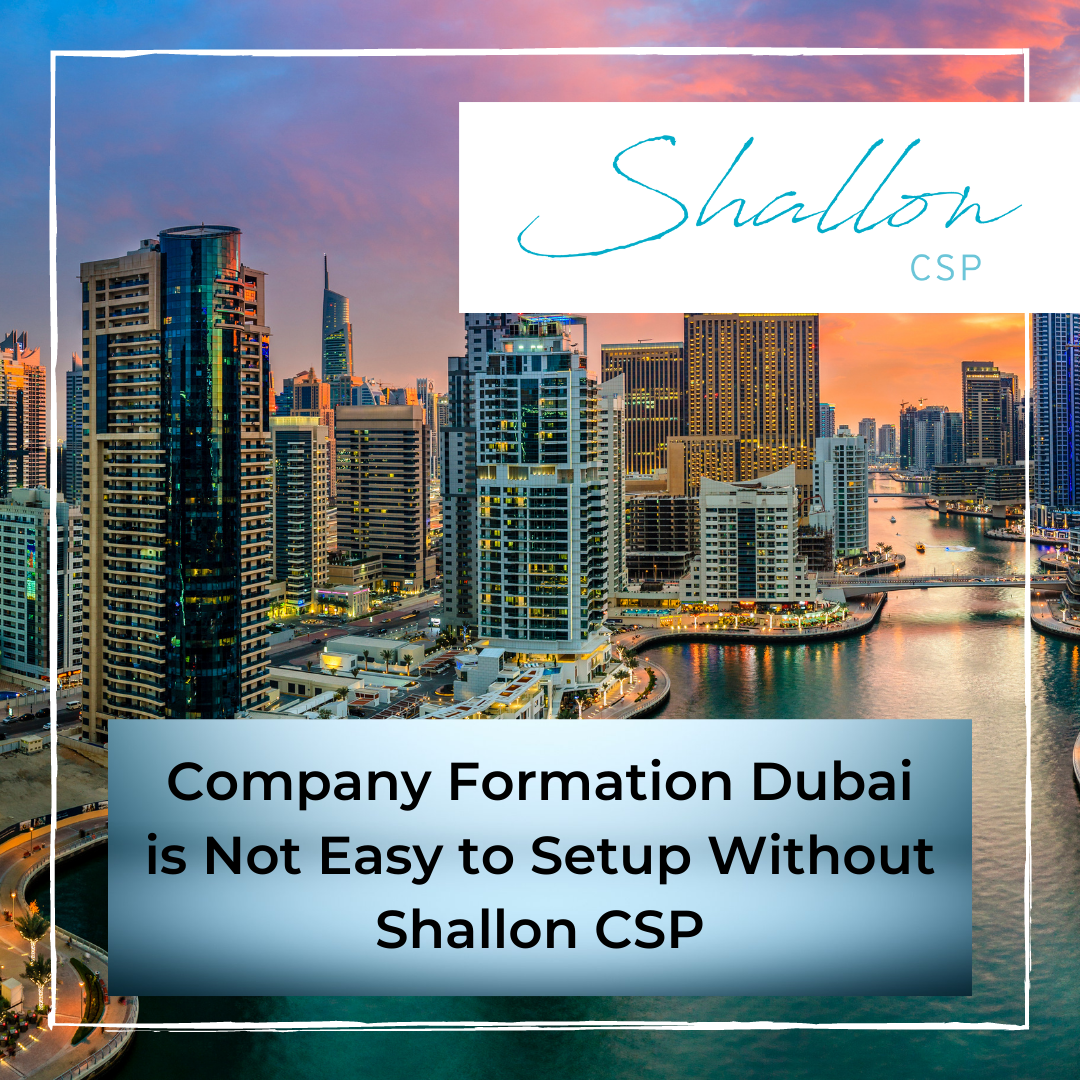 Company Formation Dubai is Not Easy to Setup Without Shallon CSP
Shallon CSP globally provides the services of company formation in Dubai and for their clients and guides them in every aspect and legal issues.
Company formation and set up in UAE is a hectic process as it includes many formalities. There are many phases and legal issues while setting up a company that needs to be handled professionally. That is why the business community is always looking for a professional service to set up their business in Dubai.
Shallon CSP is a Dubai-based legal and corporate firm. Shallon CSP is offering services of company formation Dubai along with DIFC wills, corporate, banking, and Legal advisory services. Shallon CSP has clientele from across the globe who want to settle their business in the UAE. The firm is now focusing on setting up businesses in Dubai for their clients to provide them an ease of mind.
The rising trend to set up businesses in Dubai is due to the outstanding facilities by the UAE Government and Shallon CSP is helping their clients to avail this opportunity under its consultation and best practices.
Shallon CSP guides the government policy for the new businesses, helping in choosing the right type of company to establish in the UAE, and selecting in the preferred and suitable free zone. This information can be gathered anywhere but how to implement all the processes smoothly is not as simple as it seems to be. That is why the Shallon CSP offers its professional services.
As a new client or customer setting up a new business anywhere in Dubai is a very complicated task. But the firm helps their client in setting up their business in the cheapest free zone in the UAE. The cheapest free zone has a facility of 0% tax policy that attracts an enormous number of overseas new businessmen and local investors.
The company also provides help in determining which zone is best for the client to operate their business. They will gather all important documents for the registration process so that no difficulty has to face the client further on. All these zones have a variety of laws and restrictions depending on the goals and types of the business.
Ajman Media City is the cheapest free zone in UAE, offering an extremely quick company formation process. RAKEZ Raz Al Khaimah Free Zone, one of the cheapest free zone licenses in UAE 2021 is RAKEZ. This zone has more than 14k companies under more than 50 niche sectors
International Free Zone Authority, IFZA is one of the competitive free zones in the UAE. It has a wide range of low-cost company establishment options, making it one of the most cost-effective free zones in the UAE for starting a business.
Shallon CSP has a professional staff with specializations in business formation in Dubai and ensures that their clients' businesses are set up without any hassle in UAE. The Shallon CSP works on their client's behalf, guides them, and supports them all along. The company experts provide a large range of advisory solutions for their clients to set up companies in Dubai.
Media Contact
Company Name: Shallon CSP
Contact Person: Moneeb
Email: Send Email
Phone: +971 4 548 8550
Address:Ibn Battuta Gate - Office 214 - Jebel Ali Village
City: Dubai
Country: United Arab Emirates
Website: https://www.shalloncsp.com/