International e-commerce platform, E-Fiverr, makes a solemn declaration to different stakeholders after reports of impersonation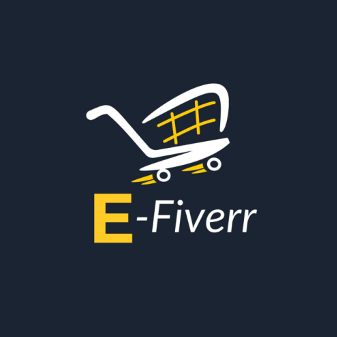 November 18, 2021 —
E-Fiverr has become increasingly popular over the years, as the go-to e-commerce platform for a plethora of solutions. In a related development, the platform recently put out an official statement to address the public, concerning impersonation of the company by some unscrupulous individuals to defraud unsuspecting persons. The platform, which currently features over 10 million professionals and more than 300 international service providers, has witnessed a surge in the number of registrations in recent times.
"The company wants the general public to recognize the official E-Fiverr platform, which is an international company with an international business license and certificate information, and an international e-commerce platform that complies with legal standards. The general public should also be aware that E-Fiverr reserves the right to investigate the legal liability of any website, institution or person who commits illegal activities under the name of the company. And it will take the necessary legal means to protect the rights and interests of E-Fiverr. The general public must believe in E-Fiverr and its future will be hopeful." - E-Fiverr.
After recent market research, the company discovered that several people imitate the E-Fiverr platform in many fields, with even criminals using the E-Fiverr name privately, applying the E-Fiverr model, and making illegal profits on different platforms while misleading members.
E-Fiverr has however taken steps to regulate the market, protect the interests of customers and maintain the image of the company. The platform reaffirms that the full name of the company is "E-Fiverr Limited", the official website is www.os-efiverr.com. and identify the official E-Fiverr platform.
The company has also entrusted a lawyer to deal with cases involving impersonation and imitating the platform, services provided, and business model, initiating legal proceedings to safeguard the rights and interests of E-Fiverr and users.
In addition to the above information, E-Fiverr wants the general public to know that other names and the behavior of said website have nothing to do with the company. Consequently, it is pertinent to pay more attention to all members to distinguish and be careful with all kinds of fake, illegal platforms, and avoid temptation by high bonuses, which cause property damage. E-Fiverr is also welcoming more people to enjoy the extraordinary benefits in their daily lives.
For more about E-Fiverr and updates on the platform, visit - www.os-efiverr.com.
Contact Info:
Name: Joyce Byron
Email: Send Email
Organization: E-Fiverr
Website: http://www.os-efiverr.com
Release ID: 89053621