The author believes success is giving it your best even if it means going down swinging
(PRUnderground) November 17th, 2021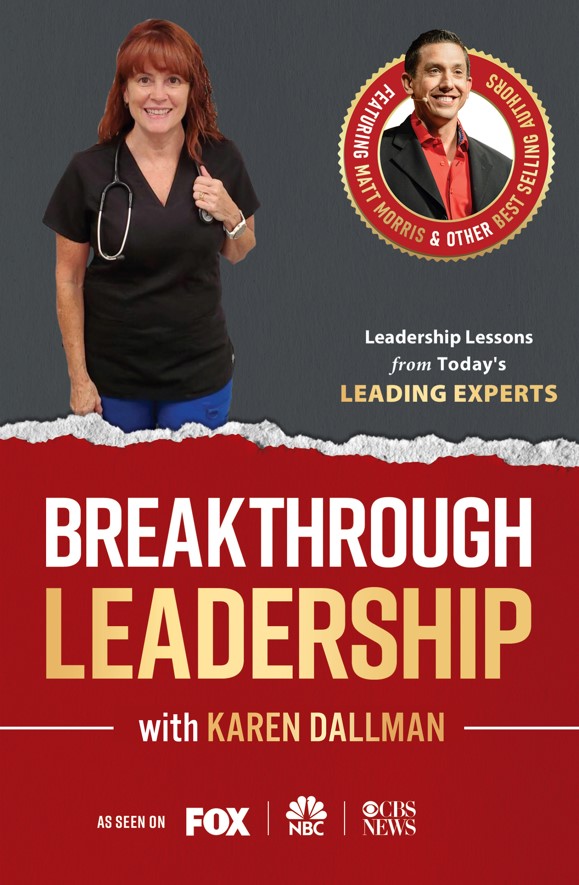 Have you ever had something so bad happen to you that your life's purpose seemed to be a haze? If yes, then Breakthrough Leadership with Karen Dallman (now available on Amazon) is the book for you. This is a success story that will take its readers on the author's journey of losing her husband, struggling with parenthood, and becoming inspired by the drive to take care of her children.
For over 35 years, Karen Dallman has made a career in the medical field as a CMA and practice manager for an internal medicine practice. After the loss of her husband to ALS in 1997, Karen took care of her two children. Being the servant leader she is, she has volunteered in several service groups to help improve her community. Dallman uses her life experiences in both the medical field and as a previous widow to help others find the resources for their situations. She was introduced to network marketing in 2012 and found how important self-development is and encourages others to do the same. Having gone through many rough patches that nearly forced her to throw in the towel, she motivates her readers to fight back or go down swinging: "[N]ever give up on yourself. Continue to embrace your fears, and take whatever life throws at you. Get in that batter's box, wait for your pitch, make that decision whether you need to watch the first few go by, and learn from them. Or take a swing and possibly even the hit."
After the death of her husband, Dallman wanted her children to want for nothing. This lit a fire in her heart to be the best parent she could be to them. She began to find purpose in taking care of them, working her job, and contributing her time and efforts to the local community. In doing so, she gave it her all.
"I have figured out that it is not how much you do that makes you successful, it is whether you give what you do your best effort," says Dallman.
Breakthrough Leadership with Karen Dallman is a must-read for those looking for the motivation to give something their all. As much as we'd like to think we're exhausted, Dallman will convince you that you still have some left in the tank.
Rita Brown, former Lieutenant Governor of Kiwanis Club of the Colorado River and retired owner Apple Construction, talks about how Dallman courageously handled her responsibilities: "I met Karen in 1989 through Kiwanis. Her husband, Ken Forvargue, was very involved with Kiwanis, which put her into helping with the club. Karen showed us how strong she was when Ken got sick with muscular dystrophy and passed away. She still had two kids to raise. Karen stayed strong and busy working in the medical office of Dr. Thomas Dallman. I finally was able to talk her into becoming a Kiwanian. She took over different responsibilities, especially chairing the scholarship program with all our local high schools—which she has done for more than fifteen years. If you ever need a friend or someone to call, Karen is the one!"
Akil Huntley-Cooper, Network Marketing National Trainer & Million Dollar Earner, comments on Dallman's success with network marketing: "When I met Karen several years ago, she was actively looking to have a massive breakthrough in network marketing. Through her life experiences, I could see she already possessed many of the key attributes to be a top producer and leader. Karen has grit, determination, and one of the biggest hearts to champion other people in our industry! When you read her inspiring story, I know you can have a positive breakthrough in your own life."
Breakthrough Leadership with Karen Dallman is now for sale on Amazon.
About Success Publishing, LLC
Since 2013, Success Publishing transforms new authors into expert authorities in 60 days, severely reducing the time, effort, and expense of traditional publishing. There simply is no other tool that expresses your message better than your own book.
The post Take the Word 'Failure' Out of Your Dictionary With the Help of Karen Dallman's New Book first appeared on PRUnderground.
Press Contact
Name: Steve Moreland

Phone: 903-312-9166

Email: Contact Us

Website: https://successpublishing.com/
Original Press Release.