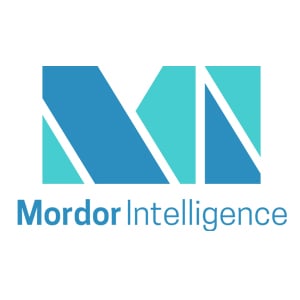 Mordor Intelligence
Oxygenators devices are majorly used in cardiopulmonary surgeries and coronary artery bypass grafting (CABG) procedures. The increased adoption of oxygenators due to the availability of products specific to infants and adults may contribute to the growth of the market during the forecast period.
Oxygenators Market Overview
The oxygenators market is poised to grow at a CAGR of 5.4% during the forecast period (2021-2026) and is likely to reach USD 297 million by 2026. The major factors driving the growth of the market are the global prevalence of various coronary heart diseases and strokes due to changing lifestyles, leading to a rise in surgical interventions, favorable reimbursement initiatives, and rapid growth of the geriatric population. As per the 2020 statistics provided by the World Health Organization (WHO), ischemic heart disease is responsible for 16% of the world's total deaths. The rising prevalence of cardiovascular diseases is driving cardiopulmonary surgeries and coronary artery bypass grafting (CABG), which may increase the demand for oxygenators.
Download a free sample here – Oxygenators Market
Oxygenators Market - Geographical Overview
North America is expected to dominate the oxygenators market over the forecast period
The United States has been the most affected country across the world, as the non-emergent surgical procedures were put on hold, due to which the demand for these devices will decrease. However, the surgical procedures are resuming now with proper regulating guidelines, which will further increase the demand for these oxygenators, and the market growth will gradually rise. The major factors attributing to the growth are rise in the global prevalence of multiple cardiovascular indications like CAD, ischemic strokes, and atrial fibrillation, along with acute respiratory disorders such as acute respiratory distress syndrome (ARDS), due to a rise in chronic diseases, such as diabetes and obesity, necessitating the cardiopulmonary bypass procedures and thus, rise in demand for oxygenators.
Check our other latest reports on –
Key Highlights of the Oxygenators Market
The oxygenators market is moderately competitive and consists of several major players. Few of the key players are launching new products with advanced technologies to compete with the existing products, while others are acquiring and partnering with other companies trending in the market. Some of the companies currently dominating the market are Medtronic PLC, Terumo Medical Corporation, Getinge AB, EUROSETS SRL, and Livanova PLC.
The membrane oxygenators segment is expected to witness the largest market share during the forecast period due to their rising adoption in CABG procedures and extracorporeal circulation for cardiopulmonary support in various surgical procedures along with heart-lung machines due to advantages such as reduction of the damage of tissues and thrombosis compared to bubble oxygenators.
Related Reports and Links
List of Key Players in the Oxygenators Market
Chalice Medical Ltd
EUROSETS SRL
Getinge AB
Livanova PLC
Medtronic PLC
Microport Scientific Corporation
Nipro Medical Corporation
Terumo Medical Corporation
Braile Biomedica
Xenios AG
MC3 Cardiopulmonary
Gen World Medical Devices
Senko Medical Instrument Mfg Co. Ltd (MERA)
Owgels Group
*List Not Exhaustive 
Mordor Intelligence has segmented the global oxygenators market on the basis of product, application, and geography:
Product (Market Size & Forecast based on Revenue (USD million), 2018-2026)

Bubble Oxygenator
Membrane Oxygenator

Application (Market Size & Forecast based on Revenue (USD million), 2018-2026)

Respiratory
Cardiac
Extracorporeal Cardiopulmonary Resuscitation (ECPR)

Geography (Market Size & Forecast based on Revenue (USD million), 2018-2026)

Asia-Pacific

China
Japan
India
Australia
South Korea
Rest of Asia-Pacific

North America

United States
Canada
Mexico

Europe

Germany
United Kingdom
France
Italy
Spain
Rest of Europe

Middle-East and Africa

GCC
South Africa
Rest of Middle-East and Africa

South America

Brazil
Argentina
Rest of South America
About Mordor Intelligence
Mordor Intelligence is a market intelligence and advisory firm. Our mission is to map complex business ecosystems across the globe to better predict butterfly effects. To date, we have partnered with 4000+ enterprises across 20 industries, to deliver precise data and actionable insights in over 6000 projects. Our domain-specific teams of research experts continuously track markets, enabling our clients to gain a competitive edge through high-quality market intelligence.
We offer fully tailored intelligence solutions to meet the unique business requirements of any organization. Our deep industry expertise coupled with cross-functional analyst teams ensures we can support the intelligence requirements of even the most specific of business problems.
Media Contact
Company Name: Mordor Intelligence Private Limited
Contact Person: Bhargav P
Email: Send Email
Phone: +1 617-765-2493
Address:5th Floor, Rajapushpa Summit, Nanakramguda Rd, Financial District, Gachibowli
City: Hyderabad
State: Telangana 500008
Country: India
Website: https://www.mordorintelligence.com/industry-reports/oxygenators-market?utm_source=press-release&utm_medium=Outbound&utm_campaign=68208&utm_id=AB_Newswire&utm_content=PR1