The book is about the real-life tale of Joshua T. Berglan, who lost everything in his life, including his kids, health, and freedom, because of living a double life of lies and deceit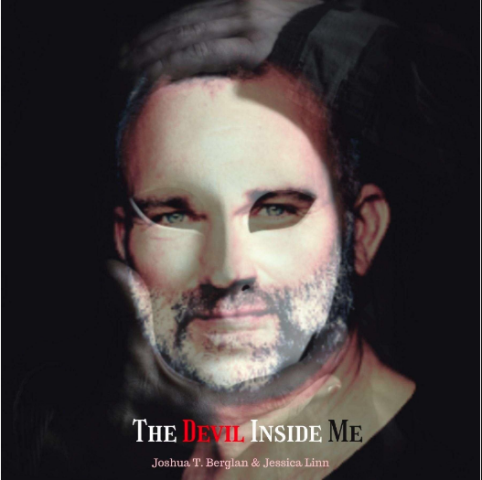 Joshua T Berglan and Jessica Linn announce the release of their #1 International Best-Selling Book titled "The Devil Inside Me," about the life of Joshua T Berglan and the events that led to the total collapse of his life and rebirth. The book is for people who want to learn from the story of someone who has had so much to deal with and managed to get his life back in one piece. All profits from the book sale will go to the Live Mana Worldwide Foundations (a 501c3 organization) youth media literacy program and Voices 4 the Voiceless.
The 119-page book is available in kindle, hardcopy, and paperback, thereby offering readers multiple avenues to experience the story and dig deep into the shadow world of a man who has been divorced three times, contracted HIV, and has suffered childhood trauma, multiple personality disorder, physical and physical trauma, multiple overdoses, homelessness and multiple visits to jail.
Each page provides readers with something new and exciting to learn about Joshua T. Berglan and what makes him what he is. The book shows that no matter the depth of darkness and pain anyone may have sunk into, they can still be revived and redeemed to become a better person in life. It's a story that will encourage readers who are dealing with internal and external challenges to take steps to fight and get their life back. Joshua T Berglan is an excellent example of how human beings can tap into the powerful force of the universe and the creator to overcome their struggles and win against the evil that possesses them and become free.
To purchase the book, please visit Amazon.
About Joshua T. Berglan
Joshua is the Chairman of the Live Mana Worldwide Foundation & Multimedia Broadcast Network and several other powerful outlets. He is also a filmmaker, DJ, event planner, and TV producer, who have mastered his art and now using it to encourage others to live their lives and overcome struggles. Joshua is committed to seeing a better world where everyone has the opportunity to explore their talent and become successful in whatever they do.
Media Contact
Live Mana Worldwide Foundation
Jessica Toft
Jessica@livemanaworldwide.org 
Phone: 651-900-4057
Authors name - Joshua T Berglan and Jessica Linn
Media Contact
Company Name: Live Mana Worldwide Foundation
Contact Person: Joshua T Berglan and Jessica Linn
Email: Send Email
Phone: 651-900-4057
Country: United States
Website: www.amazon.com/dp/B09HGWQFHP?utm_source=Joshua+Berglan%27s+Ebook+on+Amazon