Each product comes with modern features and is designed to stimulate the muscle for pain relief, improve blood flow, relax the body, and promote a positive mood for better and happier living
Nursal, a company that makes and sells personal care products, announced they had launched new devices available on their online store and Amazon. The gadgets are designed with modern technology and functionalities for people to achieve pain management and pain relief therapy in the comfort of their homes.
Their top-selling product is the NURSAL 24 Modes Dual Channel TENS EMS Unit, designed for muscle stimulation and pain management, and it can be used at any time. The device has 20-speed levels with a digital visual selector allowing users to quickly pick their preferred intensity and start pain relief therapy in seconds. It is suitable for muscle activation, fascia relaxtion, lactic acid decomposition, deep massage, and professional use.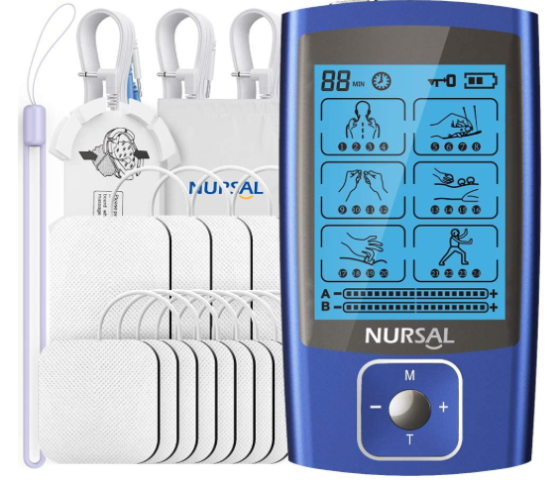 The product is easier to use than traditional electric therapy devices because of the pre-programmed massage modes, simple buttons, memory function, and 12 electrode pads. In addition, users are guaranteed 24 hours use because of the powerful rechargeable battery, while the portable design makes it available anywhere, even during travel.
Customers can also shop for the NURSAL Dual Channel Electronic Pulse Massager for Pain Relief Therapy with Back Clip. The product helps alleviate pain, stimulate muscle, and eliminate pain in the back, shoulder, and knee. It has 12 body massage modes, 12 traditional massage modes, 20 power levels, and 16 electrode pads, providing a simple and easy way to target anybody area for pain relief. With the large touchscreen and HD display, users can easily monitor operations and activities with a clearer view. The unit comes with a back clip that makes it easy to store in a backpack or purse.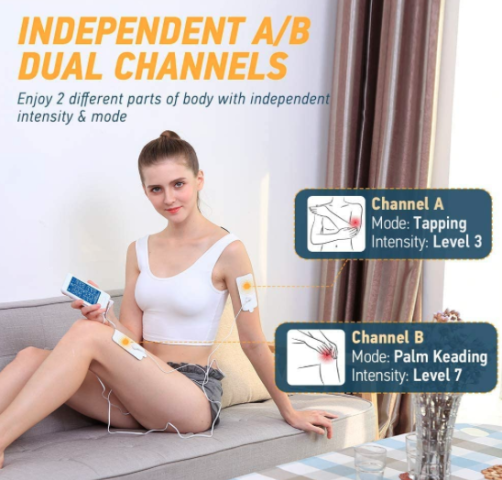 Handheld massagers are increasingly becoming popular these days, and the NURSAL Rechargeable Back Massager for Back Pain Relief is a good option for every home. The unit is suitable for deep tissue muscle, foot, neck, shoulder, and leg massage, making it an excellent product for improving health and promoting physical strength. It has five modes and five speeds, easy-to-use buttons, and a non-slip handle. Enjoy massage time with a rechargeable battery that lasts 120 minutes and a cordless design that makes it easy to target and reach different body parts. Nursal handheld massage is the perfect gift product for father's day, mother's day, thanksgiving, and birthday, and it's suitable for both men and women.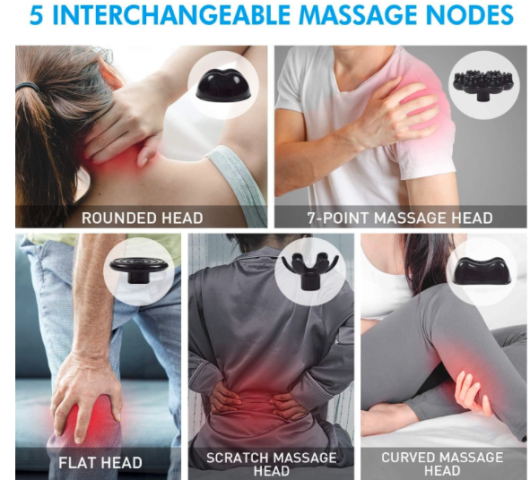 For more information, please https://nursalshop.com/.  
About Nursal
Nursal is an online store offering the best and most innovative personal care products. The company manufactures and sells massagers, dental water flossers, blood oxygen monitors, and so on.
Media Contact
Nursal
Phone: +1-855-666-8877
Email: support@nursalshop.com  
Media Contact
Company Name: Personal Care Device Maker and Distributor Nursal Releases New Products for Massage and Pain Relief Therapy
Contact Person: Nursal
Email: Send Email
Phone: +1-855-666-8877
Country: United States
Website: www.nursalshop.com