2021 Holiday Food Gift Guide from Traverse Bay Farms Features Nationally Award-Winning Gourmet Food Products
(PRUnderground) November 15th, 2021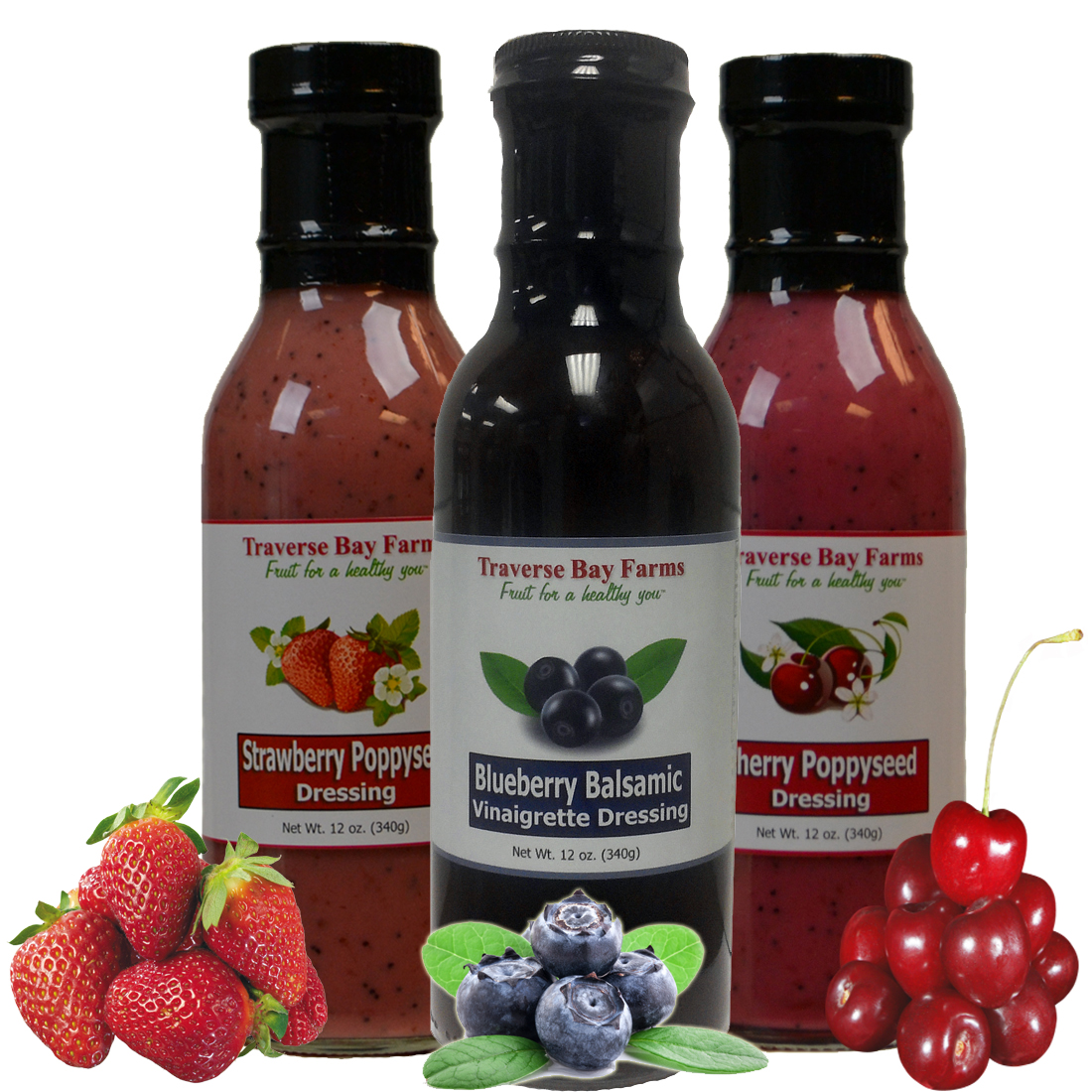 Traverse Bay Farms has a collection of nationally award-winning gourmet food products that will makes the holiday season merry, bright, and tasty. The company makes gift giving easy with dried cherries, cherry juice concentrate, gourmet salsa and even Michigan maple syrup. Traverse Bay Farms offers tasty and unique awarding gourmet products that will please anyone on your holiday list.
According to Andy LaPointe, Director of Marketing, "Everyone enjoys sharing holiday cheer spending time with family. Food is such an enjoyable part of the holidays. The reason is simple, food elicits memories. We offer great tasting and award-winning products for every meal of the day."
Traverse Bay Farms is an excellent choice when looking for that unique holiday gift. Check out just a few of the choices when creating your very own holiday gift for every meal of the day:
Breakfast:
Cherry Jam – Enjoy over toast or pancakes
Michigan Maple Syrup – Perfect over Christmas morning waffles or pancakes
Red Raspberry Pepper Jam – Mix with cottage cheese
Lunch:
Black Bean Salsa – Enjoy with tortilla chips or over a baked potato
Cherry Salsa – Mix with hamburger and then grill to make cherry burgers
Strawberry Poppyseed Dressing – Enjoy over your favorite salad
Dinner:
Pineapple Salsa – Enjoy with Christmas ham
Apple Barbecue Sauce – Enjoy turkey, chicken or ribs
Merlot Wine Steak Sauce – Pour over hamburger or enjoy with steak
Snacks:
Dried Cherries – Mix with nuts for a tasty holiday treat
Dark Chocolate Covered Cherries – Enjoy right out of the bag
Honey Jalapeno Mustard – Dip pretzels or fresh vegetables
Cherry Pepper Jam – Pour over cream cheese and enjoy with crackers
"We created our entire line of all-natural products so folks can easily enjoy great tasty gourmet food with every meal of the day. Best of all, we can also include a free hand written gift card with your order. Simply include in the notes section of your order when you using our website the message you would like us to write. Also, when ordering over the phone, simply tell us know the message and we'll get it written on the free gift card, too." LaPointe said.
Traverse Bay Farms award-winning products including cherry capsules, gourmet salsa, fruit barbecue sauces, fruit salad dressings, mustards, steak saucse and jams.
About Traverse Bay Farms / Fruit Advantage
Winner of 35+ national food awards at America\'s largest and most competitive food competitions. Traverse Bay Farms is the #1 award winning super fruit company in America.
Offering an all-natural line of fruit salsa, fruit barbecue, dried fruit including dried cherries, dried blueberries and more. In addition, Traverse Bay Farms offers cherry juice concentrate and teaches about health benefits of cherry juice.
Fruit Advantage is the sister brand an offers a complete line of condition-specific, fruit-based supplements including tart cherry capsules, blueberry capsules, pomegranate capsules. In addition, Fruit Advantage offers a patented formula combining tart cherries with glucosamine and chondriotin. This one-of-a-kind supplement is called Cherry Prime – Complete Muscle and Joint Complex.
The post 2021 Holiday Food Gift Guide from Traverse Bay Farms Features Nationally Award-Winning Products first appeared on PRUnderground.
Press Contact
Name: Andy LaPointe

Phone: 1-231-533-8788

Email: Contact Us

Website: http://www.traversebayfarms.com
Original Press Release.