Renaissance Ranch, a faith-based rehabilitation center for men in Utah, is offering free, weekly in-person and online classes to family members of those with drug addictions. By engaging family members in the recovery process, these classes help increase chances for long-term sobriety.
(PRUnderground) November 11th, 2021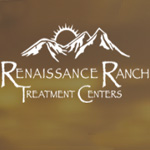 Renaissance Ranch is a leading rehabilitation center for men, treating addiction and mental health issues through faith-based principles and clinically proven methods. To help improve chances for long-term recovery, the Ranch is offering free, weekly classes to engage and empower the family members of the addicted.
Research shows that long-term sobriety is 78% more likely when family members are engaged in their loved one's recovery process. But according to Christine Dixon, Co-owner and Family Program Director at the Renaissance Ranch drug treatment facility, family members don't always know how to support their addicted loved one.
"Family members do not cause addiction, but they can contribute to the cycle of addiction unknowingly through various negative or codependent behaviors," said Christine, who knows intimately the power of family support. When two of her sons, Tyson and Preston, became addicted to drugs in their teenage years, Christine and her husband Rick found their home and family relationships descending into chaos. Through rehabilitation for their sons, supported by family counseling, they were able to rebuild and learn how to work together as a family to support their sons' journeys to sobriety.
While Renaissance Ranch has been a respected substance abuse facility since 2001, the Dixons and their two sons purchased it in 2014, eager to help others find the hope and healing they achieved through their faith-based recovery. Tyson and Preston, who are both more than 10 years sober, serve as C.O.O. and C.E.O. of Renaissance Ranch respectively.
Unlike some other rehab centers that interface exclusively with the addicted individual, Renaissance Ranch puts a heavy focus on family support as a critical piece of their addiction recovery center services. In addition to the weekly classes, they offer quarterly family webinars and a Family Addiction Recovery podcast.
Most of the weekly courses are open to the general public, ages 18 and up, and not just family members of Renaissance Ranch residents. Family education groups are available in person or online. The family groups support a variety of addictions and maladaptive behaviors, including substance abuse and behavioral disorders such as pornography, betrayal, and codependency. The classes are open to parents, spouses, and other family members, as well as anyone who is open to personal change and growth. Many of the facilitators have either been in recovery themselves or supported loved ones in recovery, allowing them to share actionable guidance from their own journeys with empathy and zero judgment.
"We want to maximize every individual's chance for long-term recovery, and that happens best when family members have the knowledge and tools to support their addicted loved ones in healthy and empowering ways," said Dixon. "We're not here to place blame; we're here to help families heal from the pain of addiction and move forward proactively toward a bright future."
Renaissance Ranch won Utah's "Best of State" Award for its addiction recovery programs. It is known for its "Family Recovery Fellowship" and its "Band of Brothers" alumni support program, which is one of the biggest in the country. To learn more, call 801-872-7201 or visit www.RenaissanceRanch.net
About Renaissance Ranch Treatment Centers
Renaissance Ranch is a Utah rehab center that uses a faith-based addiction recovery program by combining the traditional 12-Step approach to treatment combined with Gospel principles as they relate to alcohol and drug addiction. They are owned and operated by individuals who have been through the challenging road to recovery, but who have been made more whole and stronger by that very journey. Renaissance Ranch takes those who are at their lowest point and bring them into a program that gives them hope and a blueprint of how to grow and achieve their best selves.
The post Renaissance Ranch Addiction Recovery Centers Launch Free, Weekly Family Education Classes first appeared on PRUnderground.
Press Contact
Name: Preston Dixon

Phone: 1-855-SEO-NATL

Email: Contact Us

Website: http://renaissanceranch.net/
Original Press Release.