Utah-based Hugo Coffee Roasters, which supports rescue efforts for dogs and other animals, will now sell its fair-trade, organic coffee to local shoppers at Harmons Grocery.
(PRUnderground) November 11th, 2021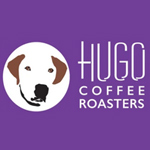 Two Utah businesses are teaming up to make craft coffee available to Utah grocery shoppers while saving dogs through rescue efforts. Hugo Coffee Roasters, which started in Park City, will sell its ethically-sourced, small batch coffee at Harmons grocery stores. Hugo's roasts are known nationwide as the go-to coffee for animal lovers, thanks to their ongoing support of small and medium-sized animal rescues and sanctuaries.
Claudia McMullin formerly worked as a Wall Street lawyer but felt the pull of her two great loves: coffee and dogs. She started a coffee roasting company, naming it after her beloved dog, Hugo. Hugo started out selling its animal rescue-supporting coffee to wholesale clients in Utah such as St. Regis, Montage, and University of Utah. The company soon diversified into direct-to-customer sales, shipping their coffee to a national audience of coffee and dog lovers.
Now, they are proud to be selling their roasts to customers in their home state through Harmons, a family-owned, locally-run grocery store chain that has been serving Utahns since 1932. Harmons shoppers can purchase Hugo's coffee bean blends with dog-themed names such as "New Trick," "Howler," and "Bonafido."
"Team Hugo is so excited to be partnering with a great local business like Harmons. They are second to none in supporting local producers in Utah," said Claudia.
To date, Hugo's support for dogs and other animals has topped $50,000. Their weekly online fundraisers continue to drive up these contributions from customers devoted to Hugo's products, which include cold brew coffee packs and single brew coffee bags that yield barista-level coffee on the spot without the need for coffee pots or grinders.
Claudia McMullin is committed to supporting the Utah community. Prior to starting Hugo Coffee Roaster in 2015, she served as a Summit County Council Member and also ran Nuzzles & Co., a pet rescue and adoption center in Park City. She has been recognized as one of the state's rising star entrepreneurs, having been selected for the Tory Burch Foundation's prestigious "50 Women Entrepreneur's" Fellows Program and the PepsiCo/Frito-Lay Stacy's Rise Project 2020 Accelerator's Program.
To learn more about Hugo Coffee Roasters' organic coffee or their mission to save animals, or to find out more about their availability in Harmons stores throughout Utah, visit www.hugo.coffee.
About Hugo Coffee Roasters
Hugo Coffee Roasters is an animal-friendly coffee shop that offers high-quality coffee. They roast their own coffee and provide coffee beans bulk wholesale. Their vision is to be the go-to coffee for animal lovers nationwide.
The post Harmons Grocery Teams up with Hugo Coffee Roasters to Sell Craft Coffee, Save Dogs first appeared on PRUnderground.
Press Contact
Name: Damon Burton

Phone: 1-855-736-6285

Email: Contact Us

Website: http://hugo.coffee/
Original Press Release.