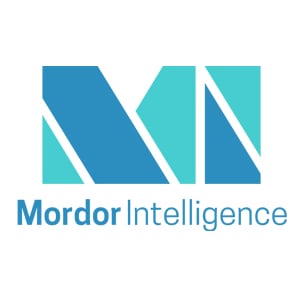 Mordor Intelligence
The major consumption of probiotic supplements is observed among millennials due to their growing awareness of health and wellness through multi-channel publicity, which influences their consumption patterns to a large extent. Millennials, being technologically advanced, update themselves with the facts related to health and, thereby, try to amend their routines and consumption habits accordingly.
ASEAN Probiotic Supplements Market Overview
The ASEAN probiotic supplements market is forecasted to grow at a CAGR of 11.74% during the forecast period (2021 - 2026). With the sudden impact of COVID-19, the market has witnessed a surge in demand for products that provide immune health, which has impacted the probiotic supplements market positively in the region. Owing to such factors there are significant product launches to cater to the growing demand having a positive impact on the growth of the ASEAN probiotic supplements market. The probiotics market has witnessed significant growth due to the increasing demand for health-based products among consumers, especially from the younger generations.
The tablets/capsules segment holds the major share in the market, followed by powders and other products. The growth has been fueled by the exponential performance of probiotics owing to heavy demand from Gen-Z and millennial consumers, coupled with the advancements in probiotic technology.
Download free sample here – ASEAN Probiotic Supplements Market
ASEAN Probiotic Supplements Market - Geographical Overview 
Indonesia holds a significant market share in the ASEAN probiotic supplements market
According to World Bank Data, Indonesia's health expenditure per capita increased from USD 27 in 2004 to USD 112 in 2018, growing at an annual rate of 11.52%. This rise is primarily due to increased demand from the younger population. Indonesians' standard of living is improving as a result of better-paying jobs that expand the middle class, which spends more on health products, including probiotic supplements. A rising population and greater consumer awareness of health issues, along with technological advancement and fast-paced life of people are leading to change in lifestyle patterns of people. As a result of this upward consumer trend, numerous changes have occurred in the Indonesian probiotic supplement market, including research activities sponsored by probiotic manufacturers, which are positioned to fuel a healthy expansion during the projected period.
Check our other latest reports on –
Key Highlights of the ASEAN Probiotic Supplements Market
The ASEAN probiotics supplements market enjoys the presence of various global and regional players. The market studied was led by Procter & Gamble, BioGaia, Reckitt Benckiser LLC, Amway Corporation, Blackmores Limited, Nestle SA, and Church & Dwight Co. Inc.
In Sep 2021, BioGaia partnered with Abbott to distribute probiotics to medical professionals in Singapore. The two products are Gastrus and Protectis, with the latter being the company's most popular product targeted at gastrointestinal problems in infants and children.
Related Reports and Links
List of Key Players in the ASEAN Probiotic Supplements Market
Bio Gaia
Reckitt Benckiser LLC
Procter & Gamble
Amway Corporation
Church & Dwight Co. Inc.
Pharma Care Laboratories Pty Ltd
Nature's Way Products LLC
GNC Holdings LLC
Blackmores Probiotics
Nestle
Guangzhou Synthgensys Biotechnology Co. Ltd.
*List Not Exhaustive 
Mordor Intelligence has segmented the global ASEAN probiotic supplements market on the basis of product form, distribution channel, and geography:
Product Form (Market Size & Forecast based on Revenue (USD million), 2016-2026)

Tablets/Capsules
Powders
Liquids
Other Products

Distribution Channel (Market Size & Forecast based on Revenue (USD million), 2016-2026)

Supermarkets/Hypermarkets
Pharmacies & Drug Store
Specialty Stores
Online Stores

Geography (Market Size & Forecast based on Revenue (USD million), 2016-2026)

Indonesia
Malaysia
Thailand
Vietnam
Singapore
Philippines
Rest of ASEAN
About Mordor Intelligence
Mordor Intelligence is a market intelligence and advisory firm. Our mission is to map complex business ecosystems across the globe to better predict butterfly effects. To date, we have partnered with 4000+ enterprises across 20 industries, to deliver precise data and actionable insights in over 6000 projects. Our domain-specific teams of research experts continuously track markets, enabling our clients to gain a competitive edge through high-quality market intelligence.
We offer fully tailored intelligence solutions to meet the unique business requirements of any organization. Our deep industry expertise coupled with cross-functional analyst teams ensures we can support the intelligence requirements of even the most specific of business problems.
Media Contact
Company Name: Mordor Intelligence Private Limited
Contact Person: Bhargav P
Email: Send Email
Phone: +1 617-765-2493
Address:5th Floor, Rajapushpa Summit, Nanakramguda Rd, Financial District, Gachibowli
City: Hyderabad
State: Telangana 500008
Country: India
Website: https://www.mordorintelligence.com/industry-reports/asean-probiotic-supplements-market?utm_source=press-release&utm_medium=Outbound&utm_campaign=72312&utm_id=AB_Newswire&utm_content=PR2