Utah-based auto repair shop chain and recipient of Tire Review's 2021 Top Shop Award takes the stage in a presentation about achieving success at the SEMA/Global Tire Expo.
(PRUnderground) November 9th, 2021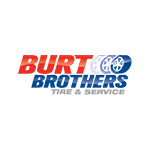 The largest family-owned and operated chain of car repair and tire shops in Utah, Burt Brothers Tire & Service emphasizes the importance of exceptional customer service. Their commitment to their customers and community earned them the distinction of being named Top Shop by Tire Review. Thus, the 2021 SEMA Show in Las Vegas became the perfect backdrop for them to share how their belief in "Doing it Better" has contributed to their growth as a business and a force for good in their community.
Founded in 1991, the Burt Brothers chain of 13 auto repair shops in Utah began as a single store owned by Ron and Wendel Burt. Their five sons learned from a young age what it takes to run a successful business and the importance of treating customers like family. Since they purchased the business in 2019, the five brothers have continued this legacy, striving to make every customer interaction positive, giving back to the community whenever possible.
"Answering questions from other tire experts about how we are making a difference across Utah and the tire industry was an honor," remarked Jake Burt, owner of Burt Brothers. "As a tire shop, success doesn't happen because you sell the best tires. Every shop sells the same tires. It boils down to how you do things, and we have always tried to 'Do it Better' for our customers."
In addition to providing for their customers, Burt Brothers focuses on serving the community as a whole. For the past 18 years, they have sponsored the Bountiful Rotary Club's "Coats for Kids" car show. The show raises awareness of kids in need, collecting coats and other cold weather essentials for the frigid Utah winters. The program has helped more than 7,200 children.
The 2021 SEMA Show presented a unique opportunity for tire industry leaders to learn about innovations, products, and up-and-coming trends. With over 1300 exhibitors, networking and education are at the forefront of the experience. The four-day conference also featured over 70 sessions designed to educate professionals in new skills and business techniques.
For cousins Cory and Jake Burt, the conference was an opportunity to explore advances being made to improve the way auto repair and tire shops operate in Utah. "The thing that stood out the most to us and got us the most excited was the automating of tire installation and balancing with robots," said Burt. "It still is in its infancy stages but is definitely coming our way."
To learn more about how Burt Brothers Tire & Service provides exceptional service to every customer or shop for tires online, visit www.BurtBrothers.com.
About Burt Brothers Tire & Service
Burt Brothers Tire and Service meets customer needs at several convenient locations for auto repair in Utah. For more than two decades, they have offered Utah drivers outstanding customer service at unbeatable prices. They specialize in complete bumper-to-bumper service, including free flat tire repairs, tire rotation and balancing, wheel alignments, and oil change services.
The post Burt Brothers Tire & Service Shares "Do It Better" Strategy at SEMA/Global Tire Expo first appeared on PRUnderground.
Press Contact
Name: Damon Burton @ SEO National

Phone: 1-855-736-6285

Email: Contact Us

Website: http://burtbrothers.com
Original Press Release.