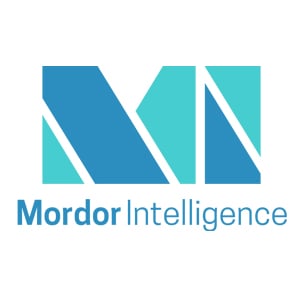 Mordor Intelligence
Germany is famous for its cookies and bread types and bread is considered a cultural heritage in the country. The integration of traditional methods with cutting-edge technology along with the proper use of release agents ensures a high number of bread varieties and high-quality standards. This is one of the driving factors of the food release agents market in the European region.
Key Highlights of the Food Release Agents Market
The global food release agents market is projected to register a CAGR of 2.67%, during the period of 2021-2026.
The food release agents market is highly fragmented, with major players, namely Archer-Daniels-Midland Co., Cargill Inc, Avatar Corp., and Vantage Specialty Chemicals, among others. Established as well as emerging players in the market are focusing on the development of new products with increasing demand for products with versatile properties.
Processed food such as cooked, dried, canned, frozen food needs some release agents that aid in the separation of food from the pan, tray, and other packaging materials. The release agents market is witnessing maximum growth owing to good physical stability, release agents are easy to apply by spraying, increasing use of natural or organic agents which have a favorable impact on release agents and demand for bakery products.
Download a free sample here – Food Release Agents Market
Food Release Agents Market Overview
Release agents, or parting agents, are substances that are used in production facilities as a barrier between the product and the mold, belt, or pan. A release agent is used to coat the surface where the product is going to be sitting so that the high temperatures and chemicals don't make the products stick to the surface. This substance also serves to stop the food items from getting contaminated with the material of the surfaces that they sit on. Due to this, release agents are also often referred to as lubricants, but that could be misleading because lubricating isn't the only function of release agents.
Check our other latest reports on –
Food Release Agents Market - Geographical Overview 
Europe holds a significant market share in food release agents
The market is driven by the increased use of release agents in the baking industry, growth in demand for natural sources of ingredients, research & development driving innovation, and an increase in consumer awareness & health concerns. The demand for vegetable oil is growing, which contains natural ingredients, particularly in developed regions, which is also positively impacting its market. The United Kingdom market is one of the most potential and sustainable markets for release agents in Europe. The growing food & beverage industry witnessed a significant demand for vegetable oils used in food products.
Related Reports and Links
List of Key Players in the Food Release Agents Market
IFC Solutions
Archer-Daniels-Midland Co.
Bunge Limited
Avatar Corporation
Par-Way Tryson
Lasenor Emul SL
Cargill Incorporated
Dubor Groneweg GmbH & Co. KG
Vantage Specialty Chemicals
Bundy Baking solutions
*List Not Exhaustive 
Mordor Intelligence has segmented the global food release agents market on the basis of category type, application, and geography:
Category Type (Market Size & Forecast based on Revenue (USD million), 2016-2026)
Application (Market Size & Forecast based on Revenue (USD million), 2016-2026)

Bakery
Confectionery
Meat and Meat Products
Other Applications

Geography (Market Size & Forecast based on Revenue (USD million), 2016-2026)

Asia-Pacific

China
India
Japan
Australia
Rest of Asia-Pacific

North America

United States
Canada
Mexico
Rest of North America

Europe

Germany
United Kingdom
Italy
Russia
Spain
France
Rest of Europe

South America

Brazil
Argentina
Rest of South America

Middle-East and Africa

South Africa
United Arab Emirates
Rest of Middle-East and Africa
About Mordor Intelligence
Mordor Intelligence is a market intelligence and advisory firm. Our mission is to map complex business ecosystems across the globe to better predict butterfly effects. To date, we have partnered with 4000+ enterprises across 20 industries, to deliver precise data and actionable insights in over 6000 projects. Our domain-specific teams of research experts continuously track markets, enabling our clients to gain a competitive edge through high-quality market intelligence.
We offer fully tailored intelligence solutions to meet the unique business requirements of any organization. Our deep industry expertise coupled with cross-functional analyst teams ensures we can support the intelligence requirements of even the most specific of business problems.
Media Contact
Company Name: Mordor Intelligence Private Limited
Contact Person: Bhargav P
Email: Send Email
Phone: +1 617-765-2493
Address:5th Floor, Rajapushpa Summit, Nanakramguda Rd, Financial District, Gachibowli
City: Hyderabad
State: Telangana 500008
Country: India
Website: https://www.mordorintelligence.com/industry-reports/food-release-agents-market?utm_source=press-release&utm_medium=Outbound&utm_campaign=72314&utm_id=AB_Newswire&utm_content=PR1