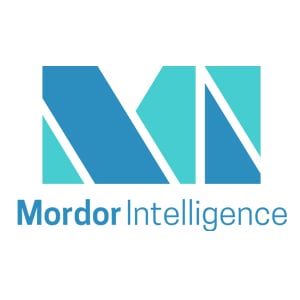 Mordor Intelligence
According to the World Ageing Population report, in 2019, around 703 million people aged 65 years and above were living all across the world. Over the next three decades, this number of the older population is expected to increase more than double, over 1.5 billion by the year 2050. This is expected to have a significant impact on the healthcare system and thereby positively impact the global medical de
Medical Devices Market Overview
The medical devices market is expected to reach revenues of reach USD 629.4 billion by the year 2026 and is likely to witness a CAGR of around 5.71% during the forecast period (2021-2026). The factors that are driving the market growth include the rising prevalence of chronic diseases and related increases in disability-adjusted life years, technological advancements in medical devices, and a consistent increase in the aging population. Ventilators were in high demand for COVID – 19 patients as they are an important tool in hospitals that can keep the patients in critical conditions alive. In March 2020, Medtronic announced that it had increased production of ventilators by more than 40% to date and is on track to more than double its capacity to manufacture and supply ventilators in response to the urgent needs of patients and healthcare systems across the world confronting COVID-19.
Download free sample here – Medical Devices Market
Medical Devices Market - Geographical Overview 
North America dominates the medical devices market and is expected to continue the same during the forecast period
The United States is the largest market in the North American region. Mobile health and telemedicine have been growing in the United States, with an increasing rate of adoption. The medical devices sector in the United States is an important part of the healthcare industry. Moreover, the market has a very competitive landscape, with the presence of leading medical device market players, such as Johnson and Johnson, Abbott, and Baxter International. The advent of technological advancements, such as 3D printing, artificial intelligence, and robotic surgery devices and their adoption is likely to further boost the market growth. In August 2020, Utah-based Innovasis Inc. announced that the US Food and Drug Administration (FDA) gave 510(k) clearance for use of its bio-enhanced 3D printed AxTiHA and TxTiHA Interbody Fusion Devices that have been modified with Promimic Hanano Surface technology.
Check our other latest reports on –
Key Highlights of the Medical Devices Market
The medical devices market is fragmented competitive and consists of a number of major players. Companies, like Abbott Laboratories Inc, F. Hoffmann-La Roche Ltd, Philips Healthcare, Siemens Healthineers (Siemens AG), Stryker Corporation, Boston Scientific Corporation, Johnson & Johnson, Medtronic PLC, Smith & Nephew PLC, and GE Healthcare, among others, hold the substantial share in the market.
According to the study published in Lancet, in 2018, around 1.2 million people died across the world due to chronic kidney diseases, and about 697.5 million chronic kidney diseases patients were recorded globally. Thus, with the growing burden of chronic diseases, the demand for medical devices is also expected to rise sharply and thereby accelerate the market growth during the forecast period.
Related Reports and Links
List of Key Players in the Medical Devices Market
Abbott Laboratories Inc
Boston Scientific Corporation
F. Hoffmann-La Roche Ltd
GE Healthcare (GE Company)
Johnson & Johnson
Medtronic PLC
Koninklinje Philips NV
Siemens Healthineers (Siemens AG)
Smith & Nephew PLC
Stryker Corporation
Fresenius Medical Care AG & Co. KGaA
3M Company
Cardinal Health Inc.
*List Not Exhaustive 
Mordor Intelligence has segmented the global medical devices market on the basis of type of device and geography:
Type of Device (Market Size & Forecast based on Revenue (USD million), 2018-2026)

Respiratory Devices
Cardiology Devices
Orthopedic Devices
Diagnostic Imaging Devices (Radiology Devices)
Endoscopy Devices
Ophthalmology Devices
Other Devices

Geography (Market Size & Forecast based on Revenue (USD million), 2018-2026)

Asia-Pacific

China
India
Japan
Australia
South Korea
Rest of Asia-Pacific

North America

United States
Canada
Mexico

Europe

Germany
United Kingdom
Italy
France
Spain
Rest of Europe

South America

Brazil
Argentina
Rest of South America

Middle-East and Africa

GCC
South Africa
Rest of Middle-East and Africa
About Mordor Intelligence
Mordor Intelligence is a market intelligence and advisory firm. Our mission is to map complex business ecosystems across the globe to better predict butterfly effects. To date, we have partnered with 4000+ enterprises across 20 industries, to deliver precise data and actionable insights in over 6000 projects. Our domain-specific teams of research experts continuously track markets, enabling our clients to gain a competitive edge through high-quality market intelligence.
We offer fully tailored intelligence solutions to meet the unique business requirements of any organization. Our deep industry expertise coupled with cross-functional analyst teams ensures we can support the intelligence requirements of even the most specific of business problems.
Media Contact
Company Name: Mordor Intelligence Private Limited
Contact Person: Bhargav P
Email: Send Email
Phone: +1 617-765-2493
Address:5th Floor, Rajapushpa Summit, Nanakramguda Rd, Financial District, Gachibowli
City: Hyderabad
State: Telangana 500008
Country: India
Website: https://www.mordorintelligence.com/industry-reports/global-medical-device-technologies-market-industry?utm_source=press-release&utm_medium=Outbound&utm_campaign=47187&utm_id=AB_Newswire&utm_content=PR1