IB Scholars is a name that is synonymous with IB education. Currently the best IB portal in the world, IB Scholars encompasses all IB learning requirements under one umbrella. From IB subject wise tutoring support to assignment writing help, from exam preparation to career guidance for IB students, IB Scholars has you covered.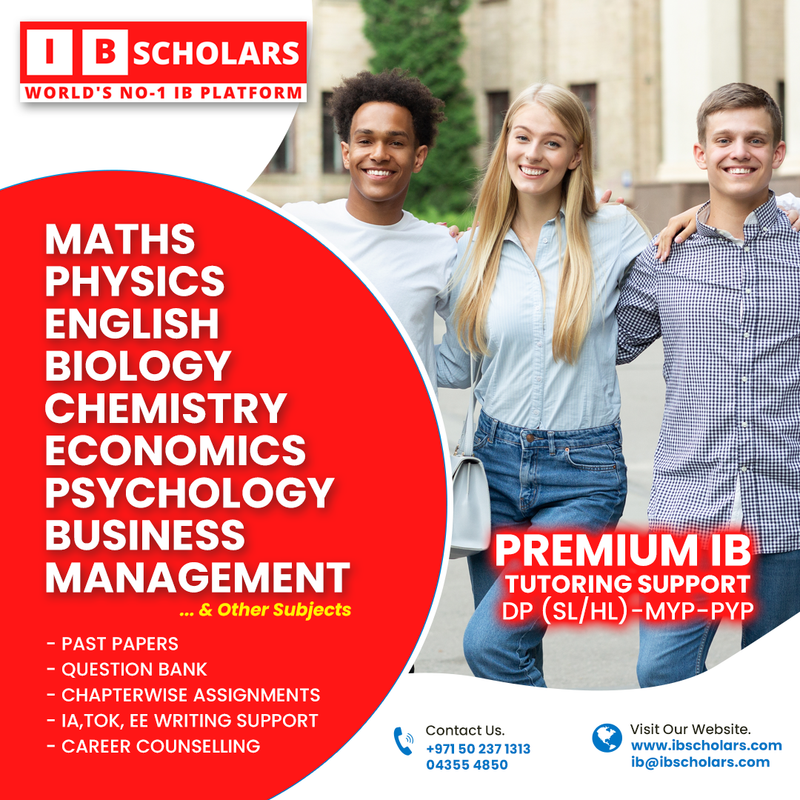 For the past 17 years, IB Scholars has been providing tutoring and mentoring to IB students all over the world. With the most experienced tutors in all IB subjects such as Math HL/SL, Physics HL/SL, Chemistry HL/SL, Business HL/SL, and others, IB Scholars has risen to be a global centre of excellence for IB educational support.
For first timers or those who are interested in studying the IB curriculum, IB Scholars portal contains basic information about the IB curriculum, such as its structure, benefits, core elements and subjects offered. Students and parents can also use the portal to access IB resources or communicate with institute consultants in order to enrol for learning and assignment support.
The portal also provides information on how the team behind IB Scholars can help with school and subject selection in IB. The consultants have complete know how on the geographic location of the school, tuition fee, the selection criteria, and extra curricular programs offered. Following an introductory consultation where they assess the child's skills and needs, the consultants can help choose the best suited schools and subjects for the student.
"The programs offered by IB Scholars have helped me a lot during my Diploma days," says Sasha, who is currently pursuing Engineering and Applied Science at Queen's University, Canada. "They used to offer complete IB support. Under their guidance, I could master my subjects and score top marks. The tutors are experienced and friendly, there is an environment that is conducive to learning and we even had professional writers to help us polish our assignments, while learning how to master the art of writing well-structured assignments. The support was immense!" Sasha gushes, reminiscing her student days in Dubai.
Many IB students like Sasha have been guided by IB Scholars to earn marks that are good for university admissions, and inculcate an independent and an international way of thinking. It comes as no surprise then that IB Scholars is now ranked among the top IB institutions in the world.
Media Contact
Company Name: IB Scholars
Contact Person: Dr. Anil Khare
Email: Send Email
Phone: +971 4 355 4850 | +971 55 956 4344
Address:1803, Al Moosa Tower 2, Sheikh Zayed Road
City: Dubai
Country: United Arab Emirates
Website: www.ibscholars.com