Does Silver Have the Most Upside Potential for a Breakout?
October 28, 2021 at 11:16 AM EDT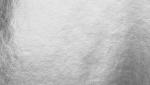 While gold prices continue to saunter along the $1,800 price level, silver could potentially have the most upside through the rest of 2021 and beyond. As the Federal Reserve looks to taper off its stimulus measures and raise rates in 2022 amid an improving economy, silver might be the better option...