The author believes success is achieved when you lean into your true capabilities
(PRUnderground) October 27th, 2021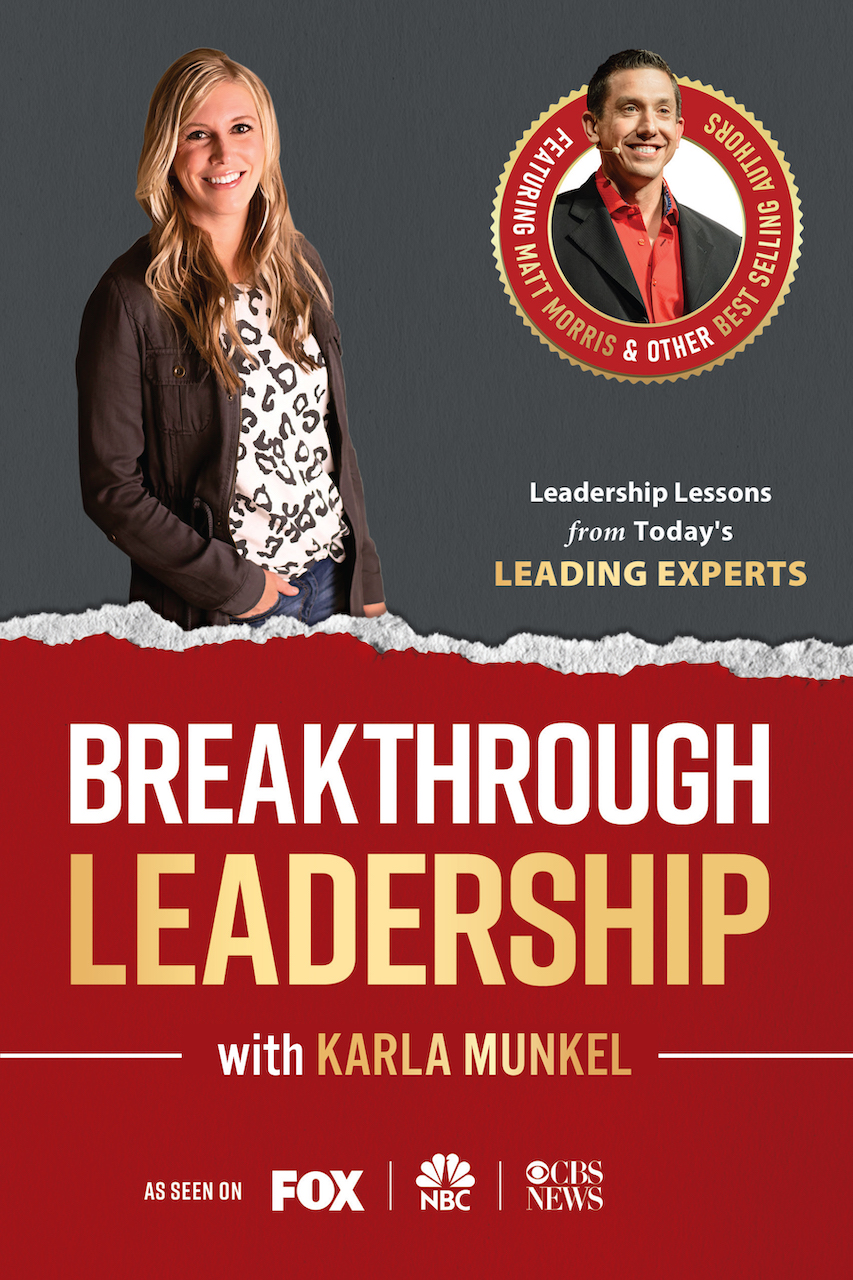 Those who don't believe the adage, "Not everything comes easy," need only ask our author how she achieved the life she envisioned. Breakthrough Leadership with Karla Munkel (now available on Amazon) is the story of how a woman dealt with the curveballs life threw her way. Instead of cowering in fear or backing away, she chose to deal with her obstacles head-on.
Karla Munkel is a wife and mom who believes a woman can have it all. She spent the first twelve years of her career in Corporate America before embarking on a journey in entrepreneurship while at the same time continuing to manage her corporate job and raise a family of four kids alongside her husband. Munkel believes that through discipline, deliberate actions, and a firm mindset, entrepreneurship can be a gateway to not only creating the life you desire but becoming the person you have been created to become. Munkel believes that part of creating that person requires personal development and self-love: "Invest in yourself through trainings, seminars, mentors, accountability buddies, and/or simply reading ten pages a day most days of the week. Don't be your worst enemy."
Munkel shares with vulnerability the obstacles and resistance that life placed on her path to success. She explains how resistance comes in many forms including people who do not empathize with your goals. When faced with this and other obstacles, such as naysayers and doubters, Munkel encourages her readers to step up with grit, a strong mindset, and perseverance.
"Remember, you are creating your story—the story that is yours to create," says Munkel.
Breakthrough Leadership with Karla Munkel is a must-read for those who seek the motivation to go from ordinary to extraordinary, from conflicted to confident, and from struggle to resilience. What are the curveballs life throws at you? Are you willing to take them head-on?
Rob Verzera, a marketing coach and strategist, explains how Munkel is a team player who has a strong desire to help others: "I met Karla in our online marketing group. From the start, I could tell that she is the type of person who is determined to figure it out! She has grown into a respected leader on the team. She is always willing to help team members when needed as well as offering fantastic insight when it comes to online marketing. I have watched Karla grow from a reluctant person who was afraid to talk to anyone online to someone that now has the confidence and expertise to teach people how to brand themselves on social media."
Lori Folk, a friend of Munkel, beautifully shares how Munkel inspired her: "Karla Munkel is 'Like No Other!' I have known Karla for several years and have become good friends with her. Karla is beautiful and amazing, inside and out. Anyone that meets or knows her should feel honored and lucky. I know I am! She is one of the most caring, positive, motivating, and inspirational women I have ever met. She definitely has inspired me in my life in so many positive ways! Everything Karla does, she does, and handles with grace, love, and patience, even when life may not be the easiest. This lady is strong in her faith. She loves and believes in herself and her family. Karla Munkel you are 'Like No Other!' Keep doing what you are amazing at!"
Learn to conquer life's curveballs with Breakthrough Leadership with Karla Munkel now for sale on Amazon.
About Success Publishing, LLC
Since 2013, Success Publishing transforms new authors into expert authorities in 60 days, severely reducing the time, effort, and expense of traditional publishing. There simply is no other tool that expresses your message better than your own book.
The post Karla Munkel Shares Her Secrets That Will Take You From Mediocre To Extraordinary first appeared on PRUnderground.
Press Contact
Name: Steve Moreland

Phone: 903-312-9166

Email: Contact Us

Website: https://successpublishing.com/
Original Press Release.