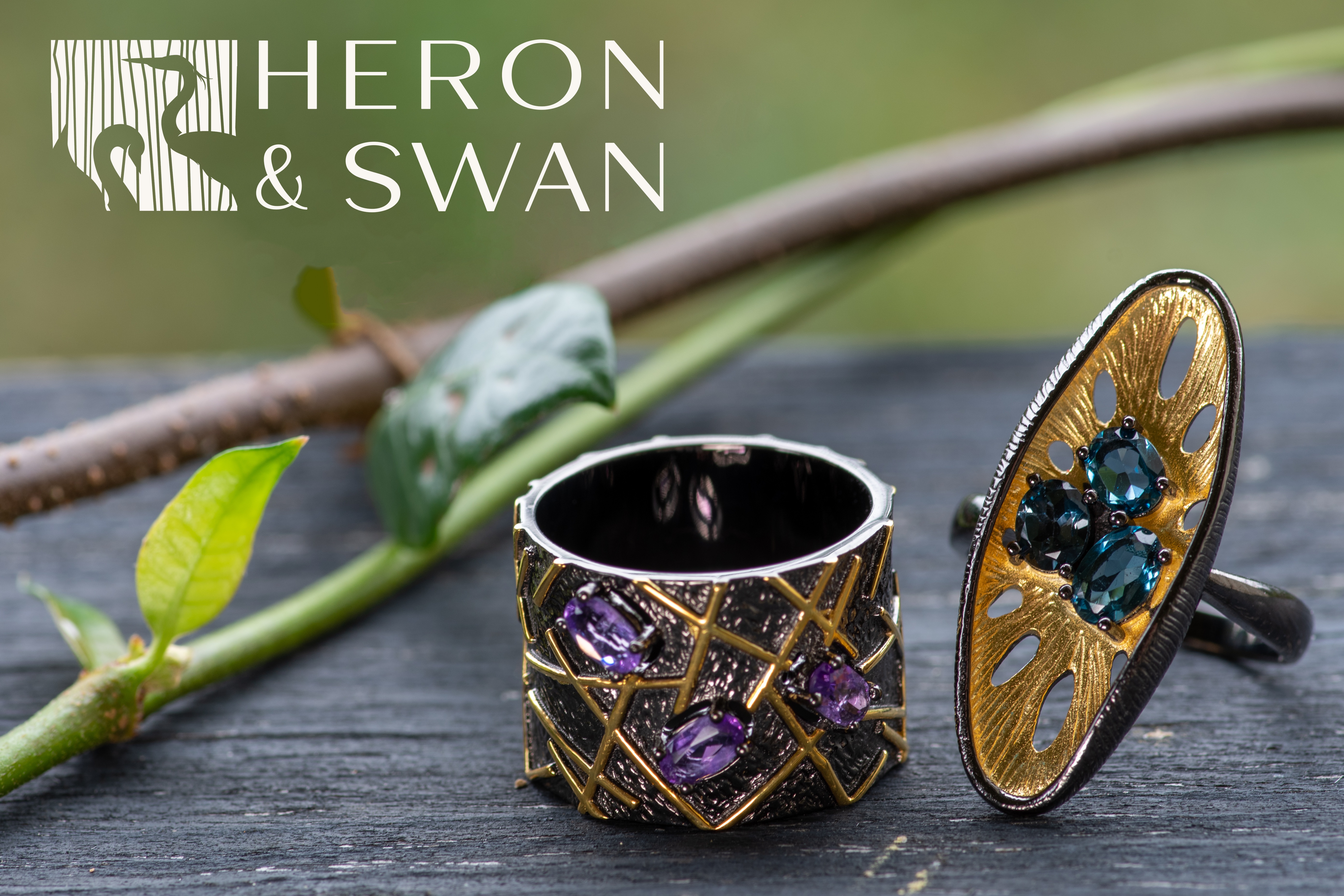 Heron And Swan
Heron and Swan is a one-of-a-kind jewelry store specializing in high-quality gifts for those who enjoy purchasing unusual and rare gifts for their loved ones. Since the launch of their jewelry business on the 1st of October, customers have been raving about its quality and stunning design.
Oct 20, 2021 - "Heron and Swan" is an online jewelry store with distinctive and exceptional quality products and premium designs. Since their launch on Oct 1, 2021, they have gained massive traction among customers. Their collection is beautifully curated, blending elegance and style to match the aura and personality of their clients. They have a wide range of both luxury and everyday use silver pieces of jewelry available along with a variety of beautiful rings.
Many customers believe it is one of the finest places to get the most exquisitely crafted quality gifts for oneself or their loved one. They have recognized and stood by their goods' quality and design standards and only gather the most unusually designed and high-quality products to offer. Their store has the absolute best, most acceptable gifting options to choose from their broad selection of products.
On talking to the media, the owners said, "We can say this with absolute certainty because we know our products and we know our business, we specifically inspect every single one of our products separately, and we make sure that no faulty or low-quality product ever touches our precious customer's hands." They further added, "Their mission is ​​to make unique and rare gift purchasing a rare possibility for everyone and everywhere around the world with no regard of the budget available for the purchase."
Heron and swan jewelry collections have unique and rare designs and products as they collect the most occasional of products from local and international markets. As of now, their flagship product is jewelry, but they will very soon launch a new line of leather bags, handbags, travel bags, decor, and much more. With endless possibilities and vast collections, their products become the perfect match for the customers.
ABOUT HERON AND SWAN
"Heron and Swan" is native to South Carolina. The vendors of their unique items come from around the world including Italy, Pakistan, India, and China. The aesthetic-looking local and migrating birds inspire the name "Heron and Swan." Their products are so distinctive and uncommon that one immediately sets their eyes on them and refuses to take them off. The most extraordinary thing about their business is that they gather items from domestic and foreign marketplaces so that they will have a gift waiting for you, no matter how small or large the budget.
To check their collection visit heronandswan.com.
You can also follow them on Instagram @heronandswan and Facebook @heronandswan.
Media Contact
Company Name: Heron & Swan
Contact Person: Olga McIntyre
Email: Send Email
Phone: 8772356577
Country: United States
Website: www.heronandswan.com