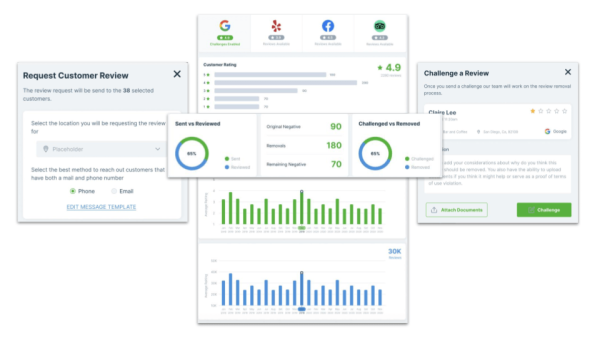 Dandy is offering complete reputation management for local businesses. Dandy has invented a unique machine learning program that searches out potential violations in reviews. This later allows the business to challenge those reviews with the review platform host. 
Dandy's services include removing bad reviews, aggregating reviews from top business listing sites, and capturing new reviews. This complete package allows small businesses to flourish while Dandy helps them rise through the ranks. Users will ever again have to be bothered by the whims of a defamatory or false review. By providing greater search visibility, local and ecommerce businesses can be discovered by new patients or clients.
"Customers choose your store based on what is written online. So, make sure the right story is being told. Control that narrative by removing defamatory reviews and making sure the real customer experiences are captured. Managing your reputation online has a direct effect on your bottom line", says a spokesperson for Dandy. 
The more reviews one has, the more visibility is generated and the higher the business ranks in search and maps. And that means more eager customers end up searching for the company's services. Furthermore, Dandy helps in sending out SMS or email surveys to the user's customers. This in turn helps to gain valuable insight into their experience and surface those experiences to the review sites that matter most to the user's business. New reviews are quintessential to SEO and ideal for business growth. 
"Exceptional service because I saw some results in the beginning early on. Dandy did a great job of removing a couple of negative reviews. They did a great job of that in just a few months, and I was happy to see that with the invested value. It was definitely a value-added service", says AJ Saleem, Director of Suprex Learning. 
Dandy is a US-based software company that helps local and ecommerce businesses boost their brand reputation. With a team of experts, the company is equipped to provide premium services to all its clients.
For more information, please visit: https://getdandy.com
Media Contact
Company Name: Dandy
Contact Person: Michael Deluca
Email: Send Email
Country: United States
Website: https://getdandy.com