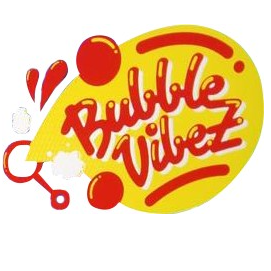 Bubble Truck Dallas New Addition
Based in Texas, Bubble VibeZ is making occasions even more memorable with its Bubble Bus Dallas and Bubble Truck Dallas.
Dallas - October 15, 2021 - Bubble Vibez, a family-owned and operated business, is making celebrations for occasions such as birthdays, anniversaries, school events, year-end events more creative and unforgettable with their unique bubble and foam trucks.
'Bubble Bus Dallas' and 'Bubble Truck Dallas' are the two one-of-its-kind concepts that have created a buzz in the DFW Metroplex. Innovation and creativity define this concept from Bubble Vibez, which elevates their customers' celebration experience to a whole new level. They are continually looking at ways to make these momentous occasions even more special and memorable for their customers. 
"Bubble Vibez was conceptualized to offer parents a combination of unique, fun, and hassle-free celebration. We are a one-stop-shop when it comes to providing an unforgettable celebration experience to our clients. Also, our product offering is enjoyed by kids and adults alike," said TJ Jawhari, General Manager, Bubble Vibez. 
Covid-19 has made in-person celebrations a rarity; however, Bubble Vibez organizes events that follow complete safety protocols to ensure the well-being of its guests and employees. The Bubble Vibez team is certified. The solutions offered are odorless, non-toxic, hypoallergenic, and biodegradable, thus, completely safe for kids' use.
"In this post-pandemic world, everyone is looking for safe options to celebrate important milestones in their lives. Bubble Vibez, through its Bubble Bus Dallas and Bubble Truck Dallas, aims to offer a safe space to celebrate and make memories for a lifetime. We provide end-to-end setup to our customers, thus providing unmatched customer experience," said Mike Stratton, Assistant manager, Bubble Vibez.
Bubble Vibez values its customers and aims to provide unparalleled customer service, right from placing the order on their website to setting up at the site of your choice to cleaning up after the party is over.
If you'd like more information on Bubble Vibez, please visit their website at www.bubblevibez.com
Media Contact
Company Name: Bubble Vibez
Contact Person: Tj Jawhari
Email: Send Email
Phone: (469) 200 - 6299
Address:2423 E Interstate 30
City: Rockwall
State: Texas
Country: United States
Website: bubblevibez.com/