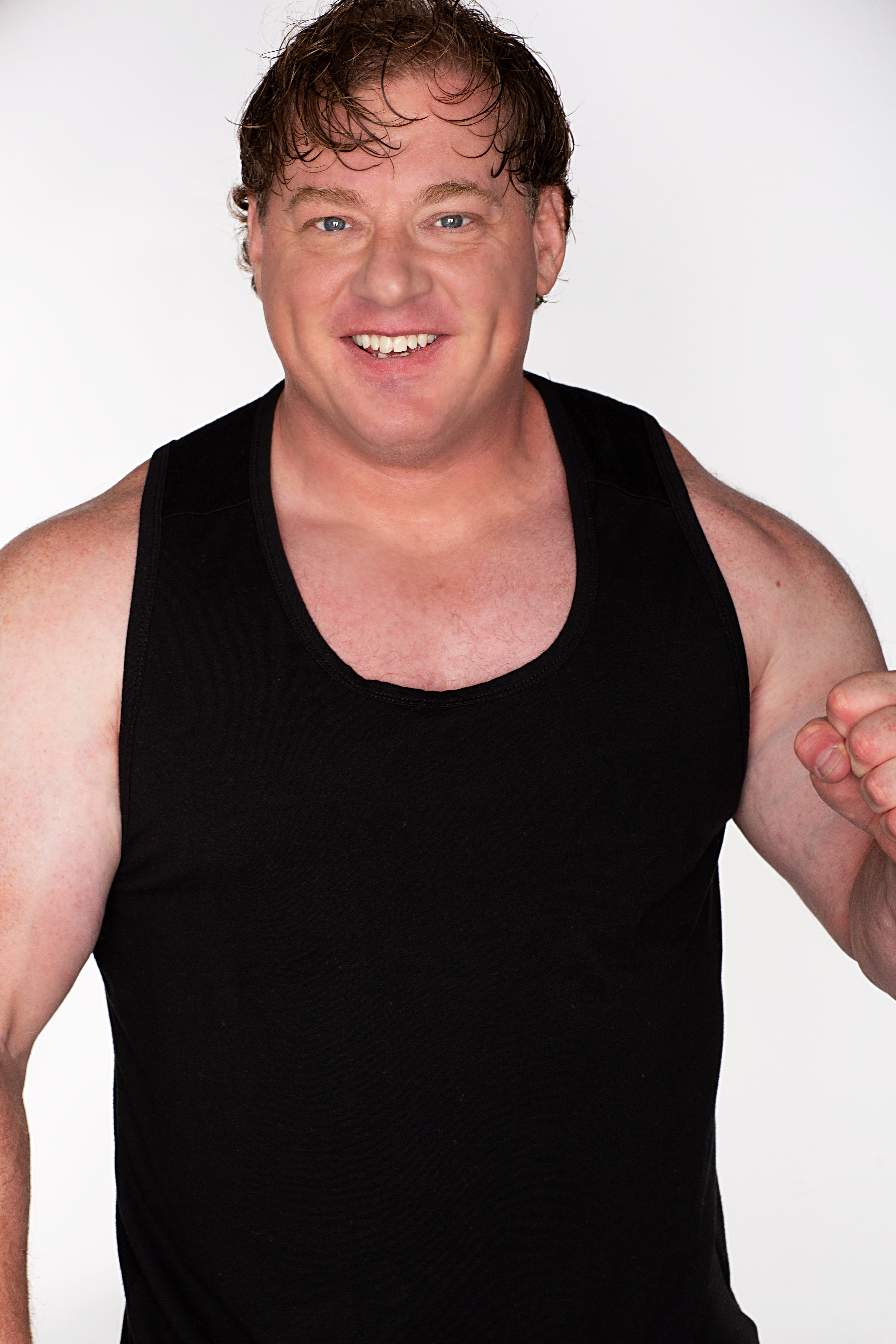 Disabled actor and military veteran, Jay Paul Michaels is delighted to announce his signing with the Los Angeles renowned talent agency - The Brogan Agency. The actor who also auditions regularly for big Film/Tv roles also appeared on America's 50 sexiest bachelors as Mr. WV. 
Believing himself as an epitome of "never give up," JP revealed that his rise was filled with many disappointments, hurdles, and unfortunate experiences. Despite all setbacks, JP says he never lost faith in himself. He attributes his career turnaround to his doggedness, heart, and unwavering persistence.
First coming in contact with the performing arts through his love for playing the piano at the tender age of three, the young actor grew up and joined the army. 
After sustaining injury at Fort Sill, OK, which happened some time back, the actor severely injured his knees and spine resulting in medical discharge.
Making his way to his initial passion, JP decided to pursue a career in the fine arts auditioning for The Juilliard School of Music. After being accepted, the actor went on to continue his studies at AMDA in NY as well as the 2nd City and Stella Adler Conservatory program.  
The actor would later move to Los Angeles where he booked roles as a disabled actor, background performer, and stand-up comedian, all while still using crutches and managing his injuries.
Unfortunately, JP's struggle continued, sustaining another bad knee injury. The loose scar tissue in his knee increased his immobility, eventually leaving him homeless on the streets of Venice, California.
JP was forced to sleep on the beach a lot and continued that way until he almost died from a heart attack caused by third degree burns. Resigned to a wheelchair, he spent the next few years praying and meditating to get better.
"Before I knew it at age 38 I received a spine fusion (a one million dollar procedure) which was thankfully paid by Social Services. I'm forever grateful for that!"
Finally, after years of therapy, JP was able to walk again in 2016. He spent the whole of 2016 - 2020 building his body into a stronger version of himself.
The year of the pandemic brought different challenges for everyone, and it was another near-death experience for JP who almost died from sepsis, after falling prey to a stomach virus which ceased his ability to sweat out fat. 
With his kidneys and other organs slowly failing, the toxins shut down his system and the actor was forced to have liposuction which he says saved his life.
Despite the roller coaster of life the actor has had, JP says he is in the best shape of his life. Rising above his setbacks and disabilities the actor worked with Talent Consult LA and finally got his big break after multiple talent representation meetings and offers that culminated in his signing with the renowned The Brogan Agency.
Due to the actors success he is now able to live beachside in Palos Verdes Estates, CA, and his story is one of resilience, bravery, and perseverance.
"I don't over-analyze things out of fear or insecurity anymore. I look at every opportunity that comes my way and make sure I don't toss it out of fear, that's what makes me different – I don't have fear. You don't learn from success, you learn from failure. What I don't see today is real acting. Real acting comes from within and experience. It comes from failures and deep pain. These days I don't see tenacity anymore. People don't fight hard anymore. I am resilient and possess real-life experience, multiple death experiences. And I draw from that each day when it comes to my performance." - Jay Paul Michaels.
About Jay Paul
Jay Paul Michaels was born in Plattsburg, NY. As a child, he began studying jazz tap, piano, brass, and strings. He has been a student of acting since the age of 15 when he first appeared in the made for TV movie: In the Heat of the Night "Grow old along with me." After graduating High School at Bridgeport Sr. High School in Bridgeport, WV, he went on to study music and performance at Fairmont State College, WV. After two years of study, he auditioned for the Juilliard School of Music and was accepted. He went on to study at AMDA in NY, as well as the 2nd City and Stella Adler Conservatory program. In 2000, Jay Paul moved to Norway where he studied acting, lighting, and sound and stage management at Romerike Folkehøgskole in Jessheim, Norway. Upon graduation, he moved to Hollywood, CA, and appeared on America's 50 Sexiest Bachelors as Mr. WV. He then went on to work in regional theater and many non-union Christian-based entertainment projects. Through resilience, extreme dedication, and non-stop strength training, Jay Paul has been able to survive and thrive after several near-fatal accidents that put his life and career on hold. Jay Paul possesses a wealth of knowledge about health and fitness as well as being a master of his acting and musical abilities. He continues to move forward studying with the best of the best here in Los Angeles, including sit-ins with Ivana Chubbuck, Howard Fine, Roseanna Rizzo at Action Acting and he also studies the business of acting with Mark Atteberry.
For more information, please contact below.
Media Contact
Company Name: The Brogan Agency
Contact Person: Jay Paul Michaels
Email: Send Email
Phone: 3105909522
Country: United States
Website: https://www.imdb.com/name/nm6314813/?ref_=pro_nm_visitcons