Primarily based in the UK, online casein Fortune games is opening up its online casino in Ireland, inspired in large part by the recent discovery of Irish heritage in CEO Lee Whitbread.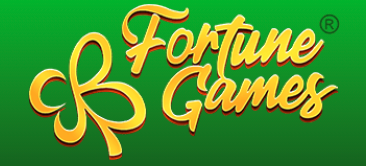 October 15, 2021 —
FortuneGames.com will offer more than 600 casino games to Irish customers as it expands services to the island for the first time. CEO Lee Whitbread was inspired to embrace the shamrock after discovering his Irish roots through a DNA testing kit
Paddy Power is facing fresh competition on home soil this week as gaming powerhouse FortuneGames.com enters the Irish market. The company's games are already enjoyed by more than a million customers across the UK Online casinos have enjoyed a global boom over the last two years. The value of the Irish betting market has been estimated at €6-8billion annually with iGaming the fastest-growing part of the sector.
FortuneGames.com offers a variety of slot games as well as blackjack, roulette, and bingo. It is part of the Jumpman Gaming umbrella which pays out more than €4million in prizes daily in the UK. The site is expected to go live in Ireland on Sunday night.
In part, Fortune Games CEO Lee Whitbread attributes the company's booming success in the UK to its shamrock branding, which was inspired after he traced his genealogy back to Cork using a DNA ancestry kit he purchased online.
Mr. Whitbread, from Preston, Lancashire said: "It was a big shock when the results came back because neither my parents nor my grandparents were from Ireland — at least, as far as I know!"
"After digesting the news, I wanted to jump on a plane to Cork right away and dive into the local ancestry records, but of course all flights had been suspended and I haven't had a chance yet because our business has taken off over here in the UK and it's all hands on deck."
"Still, it inspired me to embrace the shamrock and use that as my branding. It has become an integral part of building our success over here in the UK. Now I'm looking forward to expanding our footprint into my ancestral home, and taking on the behemoth that is Paddy Power."
To learn more about Fortune Games Ireland, the variety of games that they have on offer, and how they plan to keep up in this building rivalry with Paddy Power, you can visit their website at https://ie.fortunegames.com.
END
Notes for the Editor: Please address any and all press inquiries directly to Lee Whitbread, CEO of Fortune Games, who can be reached by phone on 08001073229 or by sending an email to ireland@fortunegames.com.
Contact Info:
Name: Lee Whitbread
Email: Send Email
Organization: Fortune Games
Phone: 08001073229
Website: https://ie.fortunegames.com
Source:
Release ID: 89049178