(PRUnderground) October 14th, 2021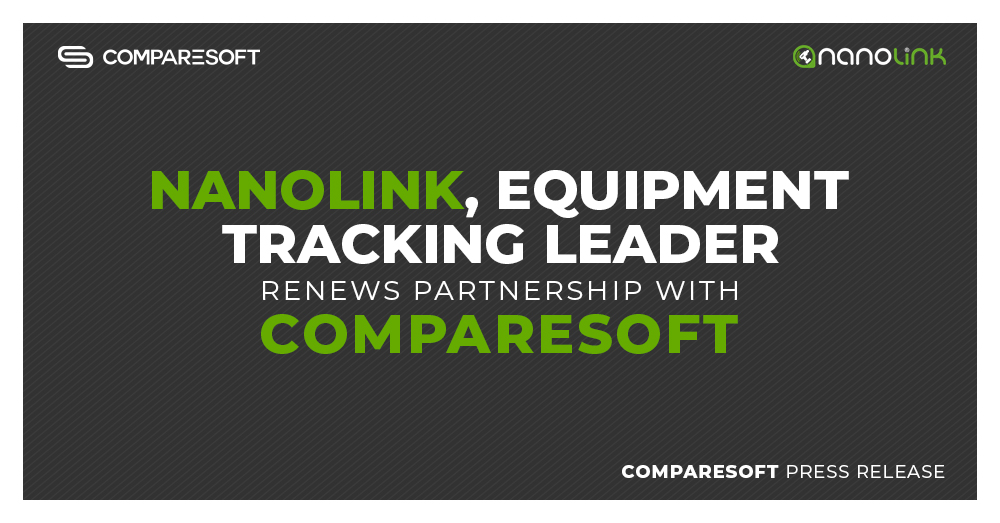 Nanolink, real-time equipment tracking platform, renews partnership with Comparesoft 
Nanolink, a Bluetooth driven real-time equipment tracking platform, has renewed its partnership with Comparesoft.
Founded in Denmark in 2015 and now being used by over 1000 companies and organisations worldwide, Their system uses Bluetooth-enabled tags, static and mobile antennae and a sophisticated mobile app to provide a cost effective real-time asset tracking solution. Nanolink also includes asset management and service management capabilities, enabling users to track, manage and service their assets.
Simon Fisher, MD of Nanolink Group said "Comparesoft is by far the best lead generation option we have used, having tried a number of services over the years. Josh Barrow of Comparesoft is very friendly to work with and dealing  with the whole Comparesoft team is an absolute pleasure. In a growing marketplace, they are helping us to expand our client base like never before.  The leads quality and quantity are second to none, so giving a long term commitment was a simple decision."
Comparesoft is the UK's leading B2B Software Marketplace. It is used by NHS, Transport for London, Shell and 6000 such companies. Comparesoft is Ad-free and recommends software products based on software buyer's requirements.
The Ad-free and information rich environment offers software buyers the opportunity to refine their requirements and explore the software products that fit their needs.
Prasanna Kulkarni, CEO of Comparesoft, said "Nanolink is a very impressive real-time asset tracker. It is particularly relevant for scenarios where tracking assets in complex environments and in real-time is vital for effective asset management. We are positive we will continue to build a meaningful revenue pipeline for Nanolink". 
Comparesoft is backed by Blackfinch Ventures and Mercia Fund.
About Comparesoft Ltd
Comparesoft is a London based AI-driven Software Recommender.
The post Nanolink, real-time equipment tracking platform, renews partnership with Comparesoft first appeared on PRUnderground.
Press Contact
Name: Beth Taylor

Phone: 02038972240

Email: Contact Us
Original Press Release.