Webrageous, which specializes in pay per click ad management for law firms, is helping advertisers understand the fate of expanded text ads, which Google has said they will sunset before July 2022.
(PRUnderground) October 5th, 2021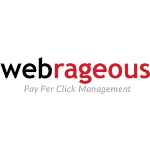 Webrageous helps lawyers get the maximum return on their pay per click advertising dollars, which involves navigating Google's policies and practices. In response to Google's recent recommendation to increase responsive search ads (RSAs) as they sunset expanded text ads (ETAs), Webrageous is helping law firms chart the most profitable course forward.
David Chapman, president of Webrageous, voiced concern about the recent change and how it could impact return on investment: "In all of our experience doing PPC management for attorneys, RSAs are consistently outperformed by expanded text ads."
Google has announced that it will be "sunsetting" expanded text ads by the end of June 2022 and has recommended that advertisers start incorporating more RSAs instead. Chapman said that while RSAs have their place, many leading PPC firms have reservations about their profitability. He said that the majority of his law firm clients will likely find it most lucrative to continue their expanded text ads. Although Google is "sunsetting" these text ads, they will still be allowed to run; advertisers just can't edit them or create new ETAs.
Chapman also said that he is confident based on past experiences that Google will allow ETAs to run for many years because of the profits that they represent. He bases this on a similar situation involving standard text ads — a short-form Google ad that was sunsetted 8 years ago but is still allowed to run without any type of interference. Chapman said that many of his law firm clients using his Google Ads management services are still running these ads today because they tend to outperform every type of ad that followed.
"Google issues recommendations, but the real test is the ad's performance," said Chapman. "We are constantly running analytics to see what is working best for our clients and adjusting campaigns based on those analytics. If ETAs are producing the biggest profits for clients, as they often do, we advise that clients continue what's bringing in the money."
ETAs were introduced in 2016 and allow advertisers to have greater control over the ad, including which text assets to include and how text will be displayed. RSAs allow for more text and greater flexibility in text creation and testing, but that comes at the price of control. With RSAs, Google has the final say on ad text, and they don't allow advertisers to preview the final ad copy. Companies looking to tailor their ads to the advertised product or service lose out on customization with RSAs.
Webrageous prides itself on its highly customized campaigns for attorneys and its high retention rate — 85% of its clients have been with them for at least three years. To learn more about Webrageous or get guidance on improving ROI on a pay per click advertising campaign, visit www.Webrageous.com or call 855-945-1596.
About Webrageous
Webrageous is a leading pay per click management firm in the United States. They are composed of PPC management specialists who take time to learn the needs of their clients. From there, they tailor a custom PPC plan for them.
The post Webrageous Helps Advertisers Navigate Google's Plans to Sunset Expanded Text Ads first appeared on PRUnderground.
Press Contact
Name: Damon Burton @ SEO National

Phone: 1-855-736-6285

Email: Contact Us

Website: http://www.webrageous.com/
Original Press Release.