(PRUnderground) October 4th, 2021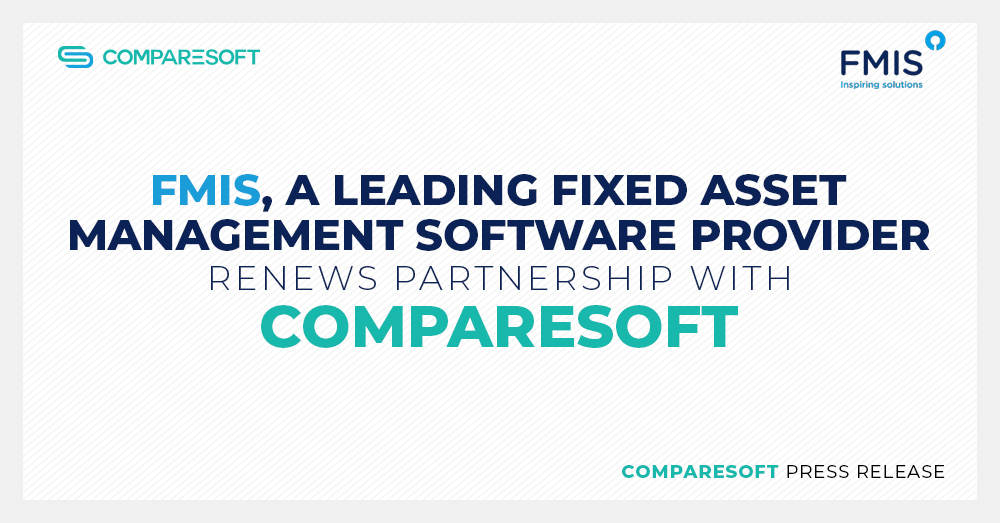 FMIS, a well-known Fixed Asset Management Software provider, renews partnership with Comparesoft. 
Kent-based FMIS specialises in fixed asset management and is a leader in asset accounting. NHS, AA, Essex Fire Authority, and thousands of such asset-intensive organisations use FMIS. 
FMIS Partnerships Manager John de Robeck said "We have been working with Comparesoft for a few years now. The great thing about them is their knowledge of the UK market. There are lots of aggregator sites, but Comparesoft is unique with its local focus. So it was a simple decision for us to continue the association" 
Comparesoft is a London-based B2B software marketplace. Comparesoft is an Ad-Free platform and the matchmaking is based purely on software buyer's requirements. Nike, McLaren, Shell, and 19000 such businesses have used Comparesoft to identify the right products.
Prasanna Kulkarni, CEO of Comparesoft said "FMIS is a really good product, particularly for fixed asset management, lease accounting, and asset accounting. Complex multi-company and multi-currency scenarios are handled incredibly effectively. We are very glad to continue to recommend FMIS to the right software buyers."
Comparesoft is backed by Blackfinch Ventures and Mercia.
About Comparesoft Ltd
Comparesoft is a London based AI-driven Software Recommender.
The post FMIS, a leading Fixed Asset Management Software provider renews partnership with Comparesoft first appeared on PRUnderground.
Press Contact
Name: Beth Taylor

Phone: 02038972240

Email: Contact Us
Original Press Release.