Trevor Russell thinks he has conquered the lingering demons of a difficult African-American childhood upon the success of his first published novel, but he is about to learn that overcoming one type of demon can unleash another
(PRUnderground) October 1st, 2021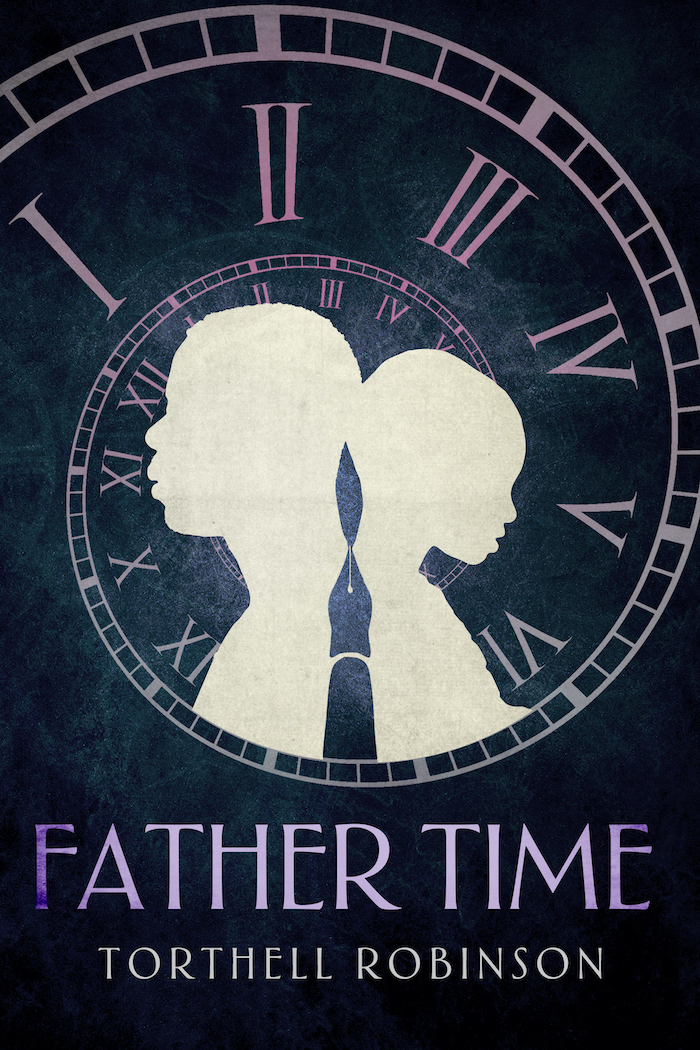 The relationship between father and son can be incredibly complex; full of twists and turns, highs and lows. Every relationship has its fair share of problems, but no one knows strained dynamics like Trevor Russell. The protagonist of Torthell Robinson's latest novel Father Time, Trevor Russell soon discovers what it is like to walk in his own father's shoes, discovering a newfound appreciation for the gift of time. Published by Arrogant View Productions, a veteran and black-owned production company based out of Atlanta, Father Time is a tale of understanding that no matter how many times a demon has been defeated, there is always something else around the corner to remind us to never waste time on making amends with who matters most.  
Trevor Russell is an African-American man who experienced a less than ideal, and rather tough childhood. Despite being able to overcome those demons to achieve his goal of becoming a novelist, Trevor is forced to face his past when his estranged father shows up unannounced. While facing the uncomfortable truth's from his youth, Trevor experiences severe writer's block along with discovering that he himself is going to be a father. Needless to say, panic ensues. 
He faces his past while trying to flee from his present, bringing him into a pattern of mending old wounds. However, there is only so far vengeance can take you before it and Father Time comes knocking for payment. Father Time is a touching story that teaches readers that vengeance is a self-sabotaging route to wander down, and even if it is successful at times, it will eventually lead to future problems and even failure. Unfortunately, everyone deals with many similar problems in life, and Father Time provides great insight to resonate with readers to prove that time can potentially be the worst thing that a person can waste in their lifetime.
Author Torthell Robinson is a proud United States Air Force Veteran who has made the transition to writing and producing with Arrogant View Products. Through his passion, he seeks to write impactful content to reach readers of all backgrounds and lifestyles. At the end of the day, the human race is tied together by time. Father Time drives home the importance of cherishing each moment and not taking life for granted, no matter what cards have been dealt. 
Through proof of concept, dedication to the craft, and unwavering commitment to impactful storytelling, Torthell Robinson and Arrogant View Production's purpose-driven vision has come to fruition with the release of Father Time, now available in digital format, formally releasing on paperback and hardcover on November 16th.
To learn more about Arrogant View Products LLC, Torthell Robinson, or to grab a copy of Father Time for presale: http://arrogantview.com
About Arrogant View Products LLC and Torthell Robinson
Arrogant View Productions, LLC is a film production and publishing company that creates thought-provoking, high-quality content through Books, Digital Media, TV, and Films. The Atlanta-based multifaceted veteran and black-owned production company prides itself on being creative writing, military strategists who produce compelling content that entertainingly educates while also visually stimulating their audience. Arrogant View Productions offers strategic content creation, script consultation, scriptwriting, and film production services, working with like-minded creators to bring more entertainment to the public. Their latest project is the release of Father Time, a novel based on fatherhood by Torthell Robinson, a proud United States Air Force Veteran and CEO/Executive Producer of Arrogant View Productions.
The post Arrogant View Productions Presents: Father Time, Torthell Robinson's Thought-Provoking Novel About Fatherhood first appeared on PRUnderground.
Press Contact
Name: Arrogant View Products LLC

Phone: 3104048342

Email: Contact Us

Website: https://arrogantview.com/
Original Press Release.