The author believes success can be achieved by investing in other people
(PRUnderground) September 28th, 2021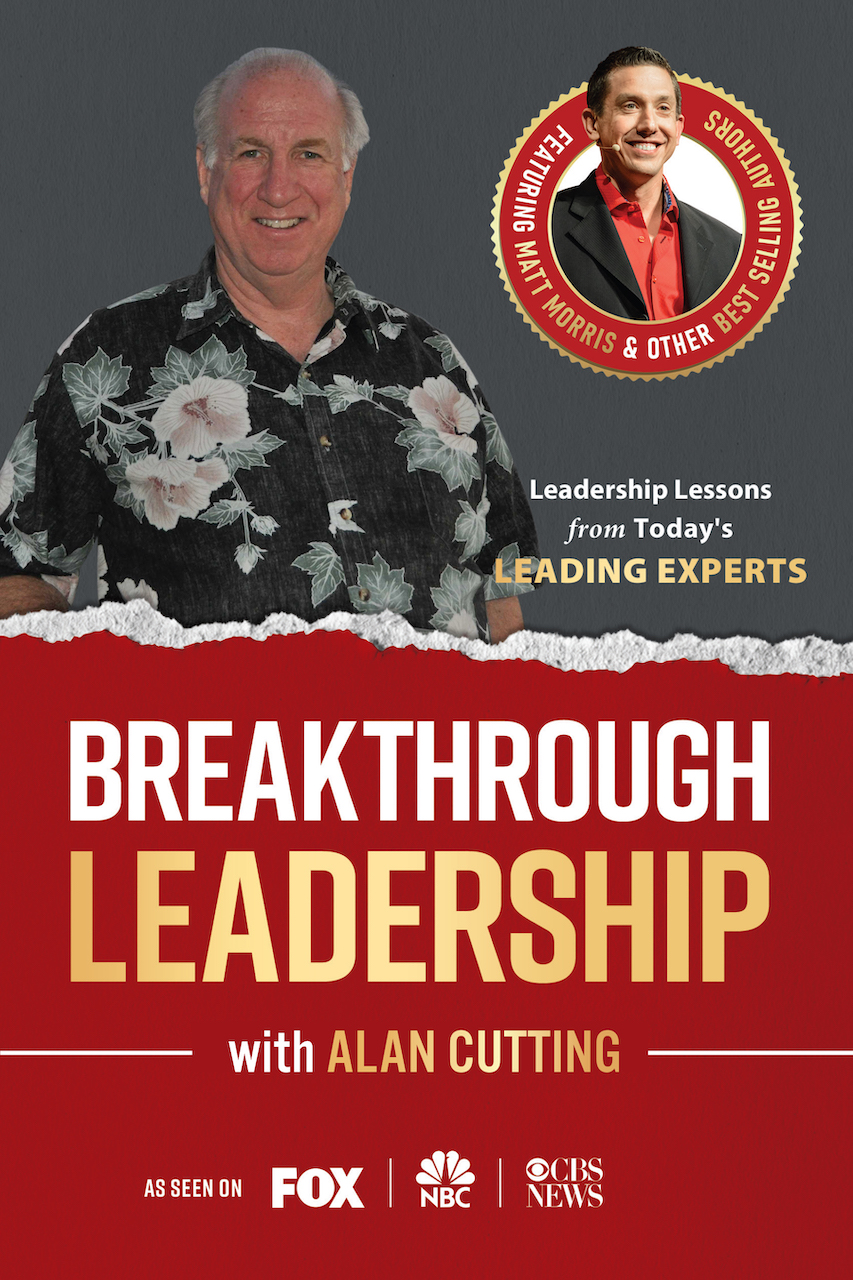 You will notice that most folks who lead successful lives owe it to not just hard work but good mentors who led them with the right leadership. The pages of Breakthrough Leadership with Alan Cutting (now available on Amazon) will teach you just that. "Servant Leadership" may sound like an oxymoron, but Alan's story will show you how it's truly the means to build a generation of leaders.
Alan Cutting is an instructor and speaker for a Bible teaching program called The Believer's Journey. Since 2001, Alan has been the operations manager for a successful promotional marketing corporation. He took a small local company, turned it into a national and then international corporation. As a man coming from humble beginnings, Alan knows what it means to struggle hard and work your way to success. Using his past experiences in leadership, integrity, and paying forward the investment into his life from his mentors and leaders, Alan has already become a leader in his organization in a short time while building new and upcoming leaders. His ability to invest in others has been the cornerstone to developing new leaders in every area of his life and work. Regarding this, he states, "Through my leadership, teaching, and mentorship, I have seen students, pastors, colleagues, and many others rise in their leadership potential. I guess the latest term used is 'pay it forward.'"
It is uncommon for us to think that those from humble beginnings or difficult backgrounds would serve as shining examples of leadership. Alan shows otherwise. Coming from a broken, dysfunctional family, Alan had someone who invested in him. This is why he drives the idea of investing in others through servant leadership.
"If you want to be a great leader, be an example of servant leadership and invest your heart and time into those around you. It's what and how you invest in others that will make the difference between mediocrity and greatness. It will be the people you invest in who will take you to the top," says Alan.
Breakthrough Leadership with Alan Cutting will inspire the potential leaders of tomorrow to invest in the lives of those around them. Many of us seek greatness, but are we willing to humble and give ourselves to others? In a world of many followers and leaders who want to dominate, will you dare to become a servant leader?
Dean Rush, an author, pilot, corporate executive, and entrepreneur, comments on Alan's knowledge and ability to bring people together: "Alan is knowledgeable and passionate about the Bible as well as being an excellent communicator. I highly recommend him for speaking to large or small groups about the Bible. He is excellent at building relationships in groups and communicates well."
Lon Eckdahl, pastor and author, comments on how Alan displayed great leadership despite facing many difficulties in life: "I have known Alan Cutting since he was in his mid-teens. At that time, Alan had many things stacked against him. He came from a dysfunctional family. He had recently been diagnosed with a seizure disorder, and his first marriage ended in divorce. But Alan amazingly persevered through all of that. Despite all of the negatives that were impacting his life, Alan had a deep passion for a dynamic relationship with God…His leadership abilities have opened many doors for service, from teaching pastors in Europe to teaching Bible classes in various churches…Alan's growth in the Lord has been a wonderful inspiration to me through the years."
Breakthrough Leadership with Alan Cutting is now for sale on Amazon.
About Success Publishing, LLC
Since 2013, Success Publishing transforms new authors into expert authorities in 60 days, severely reducing the time, effort, and expense of traditional publishing. There simply is no other tool that expresses your message better than your own book.
The post Unlock the Power of Servant Leadership With Alan Cutting's New Book first appeared on PRUnderground.
Press Contact
Name: Steve Moreland

Phone: 903-312-9166

Email: Contact Us

Website: https://successpublishing.com/
Original Press Release.