Leveraging the Power of Language, Ava Mariya Gencheva is Empowering the Next Generation of Leaders As They Prepare for the Rest of Their Lives
(PRUnderground) September 28th, 2021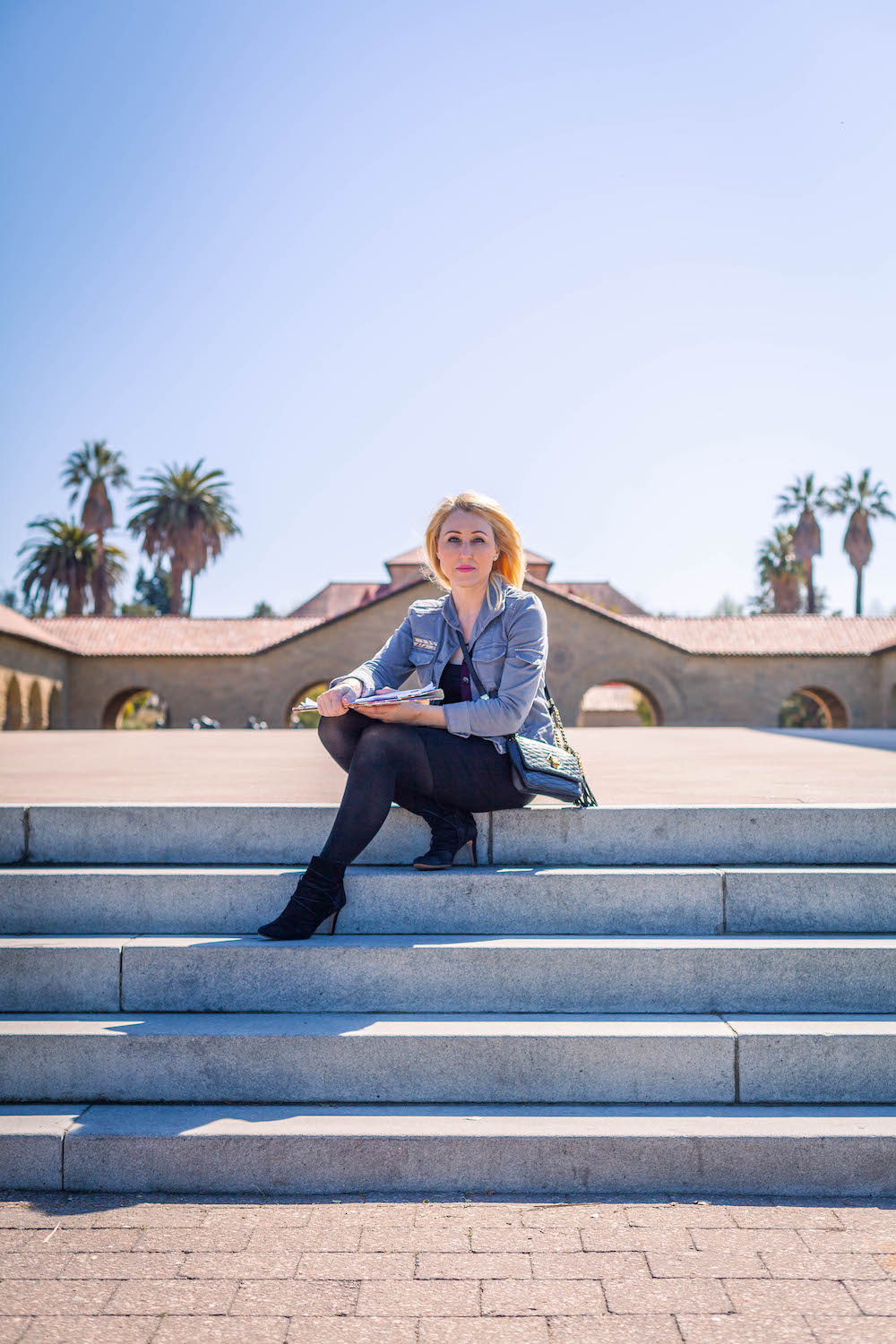 From standardized testing to college applications, interviews, essays, and everything in between, the college admissions process can be daunting and anxiety-inducing for high school students and college hopefuls. This momentous transition ushers in a new era of independence, and sets the framework for the trajectory of one's career path — needless to say, the pressure can be overwhelming. So how can one be sure that they can stand out from the competition in a sea of college applicants when applying to their target schools? One educator and entrepreneur is on a mission to revolutionize college prep courses, redesigning them from their core to empower students in stepping into the rest of their lives with eloquence, confidence, and unparalleled leadership skills. 
As an educator, Ava Mariya Gencheva saw how traditional college prep courses that take an outdated one-size-fits-all approach to admissions leave students stressed, frazzled, and ill-prepared for what lies ahead. To fuse her two passions, education, and entrepreneurship, Ava Mariya Gencheva created VoicED, a one-of-a-kind approach to college prep that focuses on harnessing each student's gifts to support, empower, and encourage growth. 
VoicED creates a different kind of learning environment where students rectify their weaknesses and master their strengths in a flexible format. It is here that fear begins to turn into confidence, and uncertainty evolves into eloquence and leadership as they prepare for the days ahead.
Ava has masterfully curated a powerful curriculum structure that walks alongside each student in their own individual journey, bridging the gap between hopeful dreams and that long-anticipated acceptance letter. This proprietary method leverages the power of language to equip each student with perhaps the most vital skill necessary to thrive — proficiency of both the written and spoken word. VoicED classes include: 
Full Guidance 1:1 Comprehensive College Counseling
Entrepreneurship Workshops
College Admissions Masterclass

 

Public Speaking & Oratory Courses
"Our game-changing program transforms the insecure teen into a powerhouse of ideas, able to claim the spotlight and achieve exponential personality growth. All of our courses teach students to stand out from the crowd by showcasing proper written and spoken abilities – skills they never stop improving upon while they study with us." – Ava Mariya Gencheva, Founder & CEO
Through proof of concept, dedication to quality education, and unwavering commitment to helping students thrive as they take their next steps into the world, Ava Mariya Gencheva's purpose-driven vision has come to fruition with VoicED. 
To learn more about the Voice Academy, please visit: www.voicedacademy.com
About VoiceED
VoicED is a one-of-a-kind educational academy dedicated to providing top-tier college prep courses for high school students. Founded in 2018 by Ava Mariya Gencheva, a trained educator with years of experience, VoicED provides students with a different kind of college admissions counseling and prep environment, empowering them to realize and harness their strengths and gifts. Before founding VoicED, Ms. Gencheva served for more than a decade as a Program Director and a curriculum development expert at several private elite schools in the Bay Area. She studied law at New York University School of Law, and before that, education, culminating in B.S. in Education.
The post From Striving to Thriving: How VoicED's Revolutionary Approach to College Prep is Helping Students Rise Above the Competition first appeared on PRUnderground.
Press Contact
Name: Ava-Mariya Gencheva

Phone: 4083738953

Email: Contact Us

Website: www.voicedacademy.com
Original Press Release.