Talented singer, Just Jacquie, announces the official release of her new project titled "Gravity" (John Mayer Cover)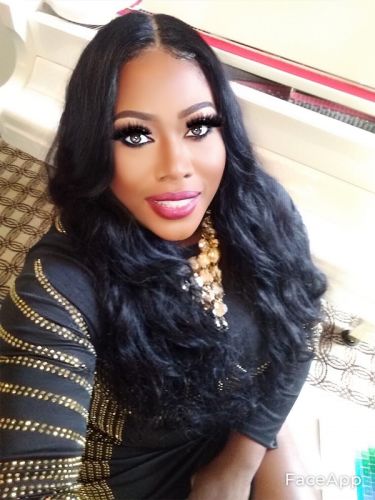 September 22, 2021 —
Just Jacquie is looking to serenade lovers of good music with her amazing voice as the dynamic singer and passionate entertainer drops "Gravity" (John Mayer Cover). The song, which is available on all streaming platforms, is a reiteration of the creativity and ingenuity of the talented singer, creating a captivating ambiance layered with mesmerizing melodies and profound lyrics. Just Jacquie literally owned the song which was originally done by John Mayer, delivering it with a soulful twist that will have listeners putting it on repeat.
The music industry has continued to evolve over the years, as more talented singers, songwriters, and even record labels emerge across the globe to deliver the best possible listening experience to the audience. John Mayer remains one of the legendary names in the industry and Just Jacquie is looking to help his fans and other music lovers relive the sweet memories of the talented singer as she uses her smooth vocals to deliver one of the hit singles from the music great.
Just Jacquie has become popular for her unique style and immersive voice decorated by effortless intonations that are accentuated by a skillfully resonated voice and soothing warm tones. Her modern-day mix that crescendos with spellbinding emotive undertones as evident in "Gravity," has stood her out and increased her fan base. Just Jacquie has already been described by many as one of the most authentic singers, with the emotional yet majestic masterpiece delivered in "Gravity" (John Mayer Cover) blessing the ears of persons who understand pain and want a stronger comeback.
"Gravity" (John Mayer Cover) will teach listeners how to believe in the power of love and living in the moment unapologetically, as Just Jacquie brings an exciting banger that will resonate deeply with people and echo in their minds for several nights. The soul lifting single is particularly suited for persons that want to shape their future and re-write their own story, irrespective of their current situation.
The latest single is one of the several bangers expected from Just Jacquie's amazing catalog of songs and the world can only wait for the magic the passionate singer has up her sleeves.
For more information about "Gravity" (John Mayer Cover) and other works from Just Jacquie, visit YouTube.
Contact Info:
Name: Just Jacquie
Email: Send Email
Organization: "Gravity" (John Mayer Cover)
Website: https://www.instagram.com/tv/CTQU-acnMCp/
Video URL: https://youtu.be/mOMaRjBLvpU
Release ID: 89046556